According to a recent study published in Obstetrics & Gynecology, dangers associated with power morcellation in gynecological surgeries may extend beyond increasing the risk of aggressive cancers.
In April 2014, the FDA warned that use of the power morcellation tool during surgery for uterine fibroids or hysterectomy posed a risk of spreading undetected cancerous tissue to other areas of the body, potentially seeding new, life-threatening cancers. The administration noted that about one in 350 women is at risk, and advised doctors to carefully consider all treatment options for women with symptomatic uterine fibroids.
This new study raises the concern that morcellation, in addition to increasing risk of aggressive cancers in some women, may also be associated with an increased risk of other uterine diseases. If future evidence confirms these findings, it may be that more women are at risk of complications than was previously believed.
Women Apparently At Risk of Cancerous and Non-Cancerous Tumors
In the study, researchers reported on three women who had gone through laparoscopic surgery for uterine fibroids. Typically non-cancerous growths on the uterus, fibroids may exist without causing symptoms, but in some women, they can cause pain and pressure, prolonged menstrual bleeding, frequent urination, constipation, backache, and difficulty emptying the bladder.
For women experiencing difficult symptoms from uterine fibroids, removal is the primary treatment. This used to be done through a long incision in the abdomen, but advanced laparoscopic techniques allow doctors to make smaller incisions and use a power morcellator to cut up uterine tissues for removal through the laparoscopic tube.
A 2012 study in PLoS One, however, found that the risk of spreading undetected cancers was higher than previously expected. Detecting cancers in or around the uterus prior to surgery is difficult, and many cancers remain undetected. Women who have cancerous tissues and undergo a laparoscopic procedure with a power morcellator are at risk of having those tissues cut up and disseminated throughout the abdominal cavity. Some escape removal and remain behind to seed other, particularly aggressive cancers in other areas of the body.
In the new study, three women who underwent the laparoscopic procedure with the morcellator did not end up with a cancer diagnosis, but had to undergo additional surgeries because of non-cancerous tumors that developed allegedly as a result of the surgery.
Women Required to Have Organs Removed to Prevent Cancer
One 36-year-old woman, for example, went through a hysterectomy where a power morcellator was used. She later developed several soft tissue tumors and had to undergo additional surgery to have parts of her ovaries, spleen, diaphragm, colon, and other organs removed to prevent those tumors from advancing into cancerous ones.
Another 51-year-old woman developed a bowel obstruction and mass in her pelvis after her surgery and had to go through additional procedures to have her fallopian tubes and right ovary removed. The third woman developed an abdominal mass and had to undergo similar organ-removal procedures.
"Even in the setting of benign conditions," the researchers wrote, "open power morcellation of the uterus may be associated with clinically significant dissemination of uterine disease."
The FDA has added a stronger "black box" warning to power morcellators, but has not banned their use. Johnson & Johnson, manufacturers of power morcellators, announced a voluntary recall in September 2014. Other manufacturers continue to produce them.
Meanwhile, Boston Scientific announced in December 2014 that it will soon release a new system that will be a safer alternative—an all-in-one surgical tool that continuously evacuates tissue from the uterine cavity, preventing escape.
Women who have suffered complications from a procedure with a power morcellator may be eligible to file a personal injury lawsuit in an attempt to recover damages.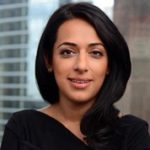 Exclusively focused on representing plaintiffs—especially in mass tort litigation—Roopal Luhana prides herself on providing unsurpassed professional legal services in pursuit of the specific goals of her clients and their families. While she handles complex cases nationwide on behalf of consumers, Ms. Luhana resides with her family in Brooklyn, New York.