Infants and young children who are allergic to regular cow's milk and have a soy allergy may require an anti-allergenic alternative formula. The "Neocate" brand is one of the most popular brands of substitute formulas available, but recent reports and studies have linked the products to an increased risk of bone fractures and rickets in young children.
There has also been at least one case of a parent being accused of child abuse because of unexplained fractures. It was only after the father saw a commercial indicating that Neocate, which the child had been using, was potentially linked to fractures that the case was resolved.
Study Links Neocate Formula to Bone Problems
According to Neocate's website, their formula products are specially made for the dietary management of children with cow milk allergy, multiple food allergies, and related conditions. They are dairy free and soy oil free, and are considered "amino-acid-based" formulas that are designed to prevent an allergic reaction.
In a recent study published in the scientific journal Bone, scientists found evidence of a link between Neocate formula and a condition called "hypophosphatemia"—an abnormally low level of phosphate in the blood'—and related bone problems. They identified 51 children at 17 institutions with amino-acid-based formula-associated hypophosphatemia, and most had been fed only Neocate formula products. The doctors detected the condition while evaluating the children for fractures and rickets, a vitamin-D deficiency that results in soft and deformed bones.
In 94 percent of the cases, the children had fractures, undermineralization, or rickets. Most of the children improved when they were changed to a different formula product or given supplemental phosphate.
The results, the researchers wrote, "indicated a deficient dietary supply or severe malabsorption of phosphate, despite adequate formula composition. When transition to an alternate formula was possible, biochemical status improved shortly after introduction to the alternate formula, with eventual improvement in skeletal abnormalities."
Man Investigated by Child Protective Services Because of Child's Fractures
Parents who are feeding their children Neocate should be on the lookout for related nutritional deficiencies that can lead to bone problems. A recent report in the Clarion Ledger tells the story of a Mississippi father who was investigated for child abuse after his 10-year-old boy suffered from multiple unexplained fractures. The boy had cerebral palsy along with other medical problems, and used a feeding tube and wheelchair.
Noticing his son was holding his wrist in a protective way, the father took him to a doctor, and the boy was diagnosed with a wrist fracture. Shortly after that, the Mississippi Department of Child Protection Services started investigating. A month later, doctors diagnosed another fracture in the boy's left thigh.
It was only after the father hired an attorney that child services inquiry was closed. By that time, the boy's father had detected the most likely source of the issue: Neocate. He had seen a commercial indicating the formula had been linked to fractures, and noted that Neocate was the sole source of his son's nutrition.
The boy spent five months in the hospital to wean off Neocate. Other parents who are using the product are advised to check with their doctors about regular blood tests to evaluate phosphate levels.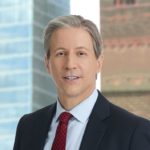 Exclusively focused on representing plaintiffs, especially in mass tort litigation, Eric Chaffin prides himself on providing unsurpassed professional legal services in pursuit of the specific goals of his clients and their families. Both his work and his cases have been featured in the national press, including on ABC's Good Morning America.