A FedEx truck collided with a tour bus in Orland, California on April 10, 2014, killing 5 students, 3 adult chaperones, both drivers and leaving 34 others injured. The students were headed to visit Humboldt State University when the accident happened along Interstate 5.
On April 22, 2014 the mother of one of the students killed in the crash filed a negligence suit against FedEx Corp., FedEx Freight, the estate of the FedEx driver, and Silverado Stages, the owner of the bus company.
In an ABC7 news story, Rose Rivera, the mother of 17-year-old Jennifer Bonilla, who was killed in the crash, claims FedEx trucks have a history of catching fire, the one involved in this crash was already on fire before it hit the bus, and the bus didn't have "adequate" exit doors.
Investigators with the National Transportation Safety Board, (NTSB), didn't find any "physical evidence of fire," before the accident. Officials found more than 145 feet of tire marks which showed the bus driver tried to swerve and stop. The truck on the other hand, didn't leave any skid marks on the road or on the median as it went into oncoming traffic.
Witnesses gave conflicting accounts. Some claim they saw flames coming from under the FedEx truck before the accident, while another witness said the vehicle "swerved out of control."
A member of the NTSB said on April 13, 2014 that it would be at least 30 days before a report was released. Officials plan to review the FedEx driver's final 72 hours before the accident.
FedEx Cited for Unsafe Driving
The Investigative Unit at NBC7 in San Diego, CA found that drivers with FedEx Freight, a division of FedEx, have been involved in 730 accidents across the U.S., and were cited more than 600 times for unsafe driving.
In March 2014, a FedEx truck caught on fire in Salt Lake City, Utah shutting down a portion of Interstate 80 for hours. It's unclear what caused that fire. Luckily, no one was injured.
Officials with FedEx said it could take up to 6 months to figure out what exactly caused the April 10, 2014 crash.
Filing Personal Injury Lawsuits
If you or a loved one were injured in an auto accident you may be eligible for compensation through a personal injury lawsuit. Make sure you document details of the crash and your treatment, which will help attorneys prove your case.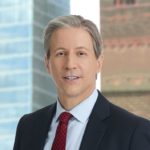 Exclusively focused on representing plaintiffs, especially in mass tort litigation, Eric Chaffin prides himself on providing unsurpassed professional legal services in pursuit of the specific goals of his clients and their families. Both his work and his cases have been featured in the national press, including on ABC's Good Morning America.