Ethicon recalled its Physiomesh hernia mesh back in May 2016, due to reports that showed recurrence and reoperation rates were "higher than the average rates of the comparator set of meshes among patients in these registries." After that, many patients who had been implanted with the defective product filed Physiomesh lawsuits in an attempt to recover damages.
In June 2017, the U.S. Judicial Panel on Multidistrict Litigation (JPML) consolidated all federally-filed Physiomesh lawsuits into one court in the Northern District of Georgia, with the honorable District Judge Richard W. Story overseeing the pre-trial proceedings. Now, Judge Story has indicated that the first bellwether trial in the litigation will likely begin in December 2019.
Court Sets Schedule for Selection of Physiomesh Trial Cases
According to a Practice and Procedure Order dated October 10, 2018, the MDL court revised the schedule that has been guiding the parties toward the first bellwether trials. First, the parties were to select 24 cases from the pool of all cases by January 11, 2018. The plaintiffs were to select 12, and the defendants were to select the other 12. Then both parties worked on fact sheets, with the plaintiffs delivering them by June 15, 2018, and the defendants by July 31, 2018. Fact discovery began after that.
Another selection of 10 additional cases was to be made by June 22, 2018, from a pool of all cases, again with plaintiffs selecting half and the defendants selecting the other half. Fact sheets, if not already completed on these cases, were due from plaintiffs by July 13, 2018, and from defendants by August 21, 2018. Once these were completed, fact discovery began.
On or before February 14, 2019, the parties will again select a final 10 cases from the initial discovery pool, which will proceed to expert discovery. This group will be called the "trial pool cases." Depositions of experts will commence on June 14, 2019. All discovery for the trial pool cases is to be completed by August 15, 2019.
The court will then set the first trial for December 2, 2019. Depending on the outcome of that and other subsequent trials, the parties may be able to come to settlement negotiations.
Ethicon Fast-Tracked to Market without Adequate Clinical Trials
The Ethicon Physiomesh achieved FDA approval in April 2010. The company did not go through the typical approval process, however. Instead, they went through the FDA's fast-track 510(k) approval process, which requires only that the manufacturer proves their product is significantly similar to others on the market.
The Ethicon Physiomesh is a medical device made of polypropylene materials that form a net-like patch which doctors use to help repair ventral (abdominal) hernias. The patch is designed to help support and stabilize weak and stretched tissues around the hernia bulge. It is supposed to provide for a better and longer-lasting repair.
The product didn't perform as expected, however, and was soon found to result in higher revision rates after laparoscopic repair than other types of hernia mesh. Plaintiffs who have filed lawsuits against Ethicon have stated that the products can cause infections, abscesses, inflammatory reactions, scar formation, device migration, and improper healing.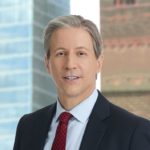 Exclusively focused on representing plaintiffs, especially in mass tort litigation, Eric Chaffin prides himself on providing unsurpassed professional legal services in pursuit of the specific goals of his clients and their families. Both his work and his cases have been featured in the national press, including on ABC's Good Morning America.