A Missouri man recently filed a new Zantac (ranitidine) lawsuit in the U.S. District Court for the Eastern District of Missouri. He claims to have suffered from significant injuries after taking the acid-reducing drug and seeks compensation from the drug makers.
After Over 20 Years of Taking Zantac, Plaintiff Diagnosed with Cancer
According to his complaint, the plaintiff started using Zantac in the mid-1990s. He started with the prescription medication and then moved to the over-the-counter options. He continued to use it regularly through October 2019.
That year, he was diagnosed with esophageal and stomach cancer. Zantac has been found to contain N-nitrosodimethylamine (NDMA), a cancer-causing agent, and he believes his use of Zantac caused his cancer. Had he been aware of the contamination, he says he never would have taken the drug.
NDMA is an organic chemical that forms in both industrial and natural processes. It is a member of a class of potent carcinogens called N-nitrosamines and is no longer commercially produced in the U.S. except as a cancer-causing agent for use in laboratory studies.
NDMA has long been linked with cancer in animals, while nitrosamines, in general, have been linked specifically to esophageal cancer. A human study of nearly 9,000 rubber workers showed that exposure to nitrosamines was significantly associated with an increased mortality rate from cancers of the esophagus, oral cavity, and pharynx.
Research in the Netherlands also showed a connection between the dietary intake of nitrosamines and esophageal cancer. Results showed a positive association between the intake of NDMA  and the risk of esophageal cancer, as well as the risk of gastric (stomach) cancer.
FDA Requests Recall of All Ranitidine Medications
Beginning in July 2018, the U.S. Food and Drug Administration (FDA) recalled several generic blood pressure medications, including valsartan, losartan, and irbesartan, because these drugs were found to contain nitrosamine impurities that exceeded the 96 nanogram acceptable daily threshold. The FDA traced the contamination to manufacturing defects and determined NDMA was present in only some of the products.
The findings were somewhat different in Zantac. Online pharmacy Valisure was the first to detect NDMA in the heartburn drug after performing standard laboratory tests. In a later petition to the FDA, Valisure argued that NDMA was present because of an instability in the ranitidine molecule itself. It contains both a nitrite group and a dimethylamine (DMA) group which are well known to combine to form NDMA.
The FDA disagreed, failing to find evidence that NDMA might form during the digestion of Zantac. Later, however, when independent laboratory studies showed NDMA could increase in the drug with time and exposure to high temperatures, the agency requested that all forms of ranitidine be recalled from the market.
The plaintiff brings counts of design defect, failure to warn, negligence, breach of warranties, and negligent misrepresentation, and seeks general and special damages.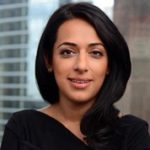 Exclusively focused on representing plaintiffs—especially in mass tort litigation—Roopal Luhana prides herself on providing unsurpassed professional legal services in pursuit of the specific goals of her clients and their families. While she handles complex cases nationwide on behalf of consumers, Ms. Luhana resides with her family in Brooklyn, New York.