Another coronavirus business interruption class-action lawsuit was recently filed in the Western District of Missouri. This time, the plaintiff is the owner of a hair salon. As a result of government shutdowns, the salon has experienced significant losses. Operations had to be ceased through no fault of the owner, yet the defendant—the Cincinnati Insurance Company—has denied claims and refused to cover those losses.
The plaintiff seeks to represent all other businesses and business owners who are similarly situated, and who have business interruption insurance policies with the Cincinnati Insurance Company.
Insurance Company Denies Claims—Plaintiff Files Class-Action Lawsuit
Mayor Ken McClure of Springfield, Missouri, issued a stay-at-home order on March 24, 2020, ordering all businesses to cease in-person operations unless declared an essential business. The order specifically required hair salons and all other business providing personal services to suspend operations. The plaintiff's business, therefore, had to cease operations at all locations.
The plaintiff submitted notices of loss to the defendant, but the Cincinnati Insurance Company denied those claims by a letter dated April 16, 2020. According to the complaint, "Cincinnati is using a form denial letter to deny coverage to all its insureds with policies similar to Plaintiff and is otherwise uniformly refusing to pay insureds under its standard policy for losses related to COVID-19."
Many other business owners have filed similar lawsuits in other states around the country. Some states are also considering bills that may require insurance companies to cover these losses, at least for smaller companies.
Plaintiff Claims Insurance Should Cover COVID-19 Losses
Many business owners purchase business interruption insurance to help cover costs in case the business is halted for some reason. Such a policy is meant to replace lost income and pay for extra expenses when a business has to close down due to unforeseen events such as a fire, extreme weather, or water pipe breaks.
That insurance can then cover things like lost revenue, rent or lease payments, relocation costs, employee wages, taxes, property damage, extra expenses, and loan payments until the business can open its doors again.
A business interruption insurance policy does not typically stand on its own—it's added to a property/casualty policy or issued in a comprehensive package policy.  In this case, the plaintiff paid premiums to Cincinnati Insurance Company for a policy period of Sept. 18, 2018 to Sept. 18, 2021.
Many such policies are sold on a specific peril basis, where coverage is limited to risks of loss that are specifically listed, but the one provided by Cincinnati was an "all-risk" property damage policy. This type of policy covers all risks of loss except for risks that are expressly and specifically excluded.
Some insurers added verbiage excluding virus coverage in their policies, but the defendant did not exclude or limit coverage for losses from viruses and did not exclude pandemic coverage, communicable disease coverage, or anything similar. The plaintiff states that losses due to COVID-19 are a covered cause of loss under the policy, and adds that the presence of a virus can constitute physical loss of or damage to property.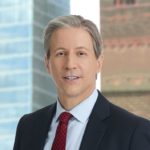 Exclusively focused on representing plaintiffs, especially in mass tort litigation, Eric Chaffin prides himself on providing unsurpassed professional legal services in pursuit of the specific goals of his clients and their families. Both his work and his cases have been featured in the national press, including on ABC's Good Morning America.