Sometimes, a person just needs some help. Look up the term "safe haven" and you'll find that it means a place of refuge or security. That's just what people find at Bower Residents Committee (BRC) safe havens throughout New York City.
Founded in 1971 by a small group of men on the Bowery (New York's "Skid Row"), the organization has worked ever since to break the cycle of homelessness in the city, while helping people to reclaim lives lost, restore hope and find opportunities for a better life.
The BRC has 27 programs throughout New York that work together to help meet clients' needs. In 2006, they created a 19-bed "safe haven" pilot program that allowed individuals to enter shelters without traditional barriers like sobriety and curfew restrictions. Today, the program has been replicated throughout the city and provides over 800 safe haven beds to men and women in need of support. In the ten years since they launched these new methods, over 1,300 homeless people have moved through the program into their own homes.
Chaffin Luhana LLP is proud to donate $250 to the BRC in the name of team member and Associate Dori Milner. "This is still a cause that is very meaningful to me," she says. "In addition to attending their events, I often see BRC vans around the city and their volunteers doing community outreach, so I know that the money will be put to good use."
The BRC still needs your help. They state that shelter use is at an all-time high, with the average daily census increasing by 33 percent over the last three years, and average length of stay increasing by 20 percent. The organization blames the inadequate supply of housing options affordable to low-income individuals, so they are working on building new affordable housing options.
"The BRC model provides safe, secure, and legal housing that low-income people in shelters can afford," they say on their website. "It can help the city decease the size of the shelter system and close down decaying and unsafe facilities where no one should have to live."
If you would like to help in BRC's mission to end homelessness, you can donate via the information below.
BRC
131 West 25th Street
12th Floor
New York, NY 10001
(212) 803-5700
Online donation: http://www.brc.org/invest-brc
Email: sfisher@brc.org (Director of Donor Relations, Shira Fisher)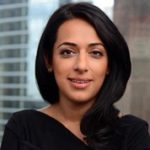 Exclusively focused on representing plaintiffs—especially in mass tort litigation—Roopal Luhana prides herself on providing unsurpassed professional legal services in pursuit of the specific goals of her clients and their families. While she handles complex cases nationwide on behalf of consumers, Ms. Luhana resides with her family in Brooklyn, New York.