The American Civil Liberties Union (ACLU) was originally founded in 1920 to help ensure the promise of the Bill of Rights. In their first year, they fought the harassment and deportation of immigrant activists. They later won the right for unions to organize, and denounced the 1942 government round-up and internment of over 110,000 Japanese-Americans.
Today, the group continues to protect and advance individual rights and the rule of law. Whether it's achieving full equality for LGBT people, establishing new privacy protections in the digital age, ending mass incarceration, or preserving the right to vote and have an abortion, the ACLU, according to its website, "takes up the toughest civil liberties cases and issues to defend all people from government abuse and overreach."
Chaffin Luhana, a plaintiffs-only law firm, also works to protect individual rights when corporations fail to do their part to ensure public safety. In the name of team member and associate Kendra Goldhirsch, they are donating $250 to the ACLU.
"From defending freedom of speech to protecting to expanding equal protection under the law," Goldhirsch says, "the ACLU has been involved in one landmark Supreme Court case after another. It is involved in thousands of cases every year that help people stand up for their rights in communities all across America."
If you would also like to help support the ACLU's efforts to protect individual rights, you can make a donation via the information listed below:
American Civil Liberties Union
125 Broad Street, 18th Fl
New York, NY 10004
(212) 549-2500
(888) 567-ACLU (to donate over the phone)
Website: https://action.aclu.org/donate-aclu?ms=web_horiz_nav_hp *Checks should be made out to the American Civil Liberties Union Foundation.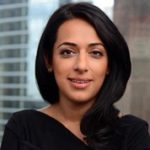 Exclusively focused on representing plaintiffs—especially in mass tort litigation—Roopal Luhana prides herself on providing unsurpassed professional legal services in pursuit of the specific goals of her clients and their families. While she handles complex cases nationwide on behalf of consumers, Ms. Luhana resides with her family in Brooklyn, New York.