In June 2017, the New York Times reported that New York City experienced an outbreak of Legionnaires' disease on the Upper East Side of Manhattan. According to the report, one person died and six others were sickened by Legionella bacteria. Inspectors examined all cooling systems within a half-mile of the affected area, as the bacteria usually live in water.
In early July 2017, the Daily Hornet reported that at least five people who visited Elvis Presley's Graceland Guest House in Memphis, Tennessee were also diagnosed with Legionnaire's disease. The hotel remains open but authorities closed down the pool and hot tub for investigation.
Disease-Causing Bacteria Found in Plumbing Systems and Cooling Towers
Legionella bacteria are found naturally in the environment, usually in warm water. Hot tubs, cooling towers, hot water tanks, decorative fountains, and large plumbing systems are often implicated in Legionella outbreaks. They are particularly prone to contamination when they are not properly cleaned and maintained.
People can become infected with Legionnaire's disease by inhaling a mist or vapor that contains the bacteria. Not everyone will get sick. People who are healthy with strong immune systems are not likely to become infected after exposure. Those at a higher risk of coming infected with the disease include those who:
are over the age of 60,
already have lung disease,
have weak immune systems, possibly because of other diseases like cancer or kidney failure,
are taking immunosuppressant medications,
are smokers
Symptoms of Legionnaire's disease are similar to those associated with pneumonia. They include coughing, shortness of breath, headaches, muscle aches, and high fever. In fact, most people who develop Legionnaires' will develop pneumonia since it is an infection of the lungs.
The disease is usually successfully treated with antibiotics.
Bacteria Often Present in Water Systems
Where the Legionnaires' bacteria in the New York City and Memphis outbreaks came from is still under investigation. Water samples for both incidents have been collected and have to be tested in a lab. It can take a few weeks for the results to come back.
New York City has had a few Legionnaires' outbreaks in the past few years. In 2015, for example, an outbreak in South Bronx killed 15 people and sickened more than 70 others. Investigations of that outbreak found that it was linked to rooftop cooling towers in the area. City officials passed legislation following the outbreak requiring building owners to register cooling towers with the Health Department and perform regular maintenance on them.
Another recent outbreak at an East Harlem police station traced back to bacteria in the building's water system. After a police officer became infected, the Health Department advised officers to stop showering at the station until the problem was addressed.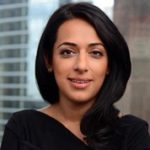 Exclusively focused on representing plaintiffs—especially in mass tort litigation—Roopal Luhana prides herself on providing unsurpassed professional legal services in pursuit of the specific goals of her clients and their families. While she handles complex cases nationwide on behalf of consumers, Ms. Luhana resides with her family in Brooklyn, New York.