On December 1, 2013, Kari Rene Hunt Dunn agreed to meet her husband at the Baymont Inn and Suites in Marshall, Texas. The two were estranged, and Kari had planned to divorce him, but she agreed to meet him to allow him to visit with their three children aged 9, 4, and 3 while he was in town.
Unfortunately, her husband had other ideas, and ambushed her in the bathroom of the hotel room. As he stabbed her multiple times, she called to her 9-year-old daughter to call 911. The young girl tried to comply, but because of the hotel's requirement to dial a "9" before making local calls, she never reached emergency personnel, despite her four attempts. Her mother died that night, and her father fled the scene.
Heartbroken, Kari's father, Hank Hunt, started a campaign on Change.org to enact "Kari's Law," which would require all hotels and motels to ensure that anyone in an emergency situation can dial 911 and receive assistance. More than 600,000 supporters have signed the petition, and the American Hotel and Lodging Association and other industry groups have endorsed it, but it has yet to pass in Congress.
Kari's husband pled guilty to first-degree murder and was sentenced to 99 years in jail.
Andrews Awarded $55 Million in Hotel Lawsuit
The Kari Rene Hunt Dunn hotel security case is not the only to make national news. Elsewhere, in March 2016, FOX reporter and "Dancing with the Stars" co-host Erin Andrews was awarded $55 million in her lawsuit against a Nashville Marriott hotel.
Andrews was working for ESPN in September 2008 when she stayed at the hotel. One night, an insurance salesman named Michael David Barrett requested a room next to Andrews, and without asking Andrews, the hotel complied with his request. Barrett removed peepholes in the doors and proceeded to secretly film Andrews changing. He then posted the video online and it received millions of views.
Barrett was later sentenced to 2.5 years in jail. Marriott argued that only he should be held liable for the video, but a Tennessee jury agreed with Andrews that the hotel company shared the blame. Andrews maintained that someone in the hotel gave out her room number and allowed Barrett access to the room next to her. She said that, had she known that a stranger asked to be placed in a room next door, she would have called the police.
Hotel Security a Pressing Issue
These two cases, along with others, illustrate a growing security concern at hotels across the country. Hospitality companies have a duty to provide their guests with safe lodgings, yet many cut corners when it comes to security, at either the national level or at the individual hotel.
The stories of inadequate security are more common than they should be. For example, in October 2014, a pregnant woman who suffered a beating at her Super 8 hotel sued the business for negligent security, because according to her, an employee had given the key to her attacker, who was another woman. She was staying in the hotel with her fiancé when the woman came into the hotel, introduced herself as the man's fiancé, and the woman was given a key without verification. She then went into the room and attacked the plaintiff.
These stories are good reminders to all of us to be observant when staying at hotels. Some security recommendations for all of us include:
Look for hotels that offer restricted access—that block access to guest floors, for instance, without a key. Also, look at online reviews to see if there are any security concerns by past patrons.
Put bandages on the peepholes in the doors.
Give the hotel only your first initial and last name. This can help protect women traveling alone.
Ask for a room change when you check-in, to avoid staying in the same one that was assigned in the computer. This can help reduce the risk that someone will know your room number before you get there.
Call the front desk on your cell phone and ask to speak to yourself. The staff member should say only, "Let me connect you." If he gives away your room number, that's a bad sign.
Check all window and door locks when you arrive to see they're all locked and working correctly. If they're not, request another room.
Use the hotel safe to protect your valuables, or leave them at the front desk when you go out. You can also use small locks for briefcases and suitcases.
Avoid the ground floor. It's often the easiest target for robberies and assaults.
Place the "do not disturb" sign on the door when you are not in the room, and leave the television on to create the impression that someone is there.
Always confirm with the front desk if someone is at the door claiming to work for the hotel.
Use the safety latch while in the room so that if someone gets a key to your room, they can not simply walk in on you.
If there is an adjoining room next to you with a door, make sure it opens to another door on the other side of it and keep the door facing yours locked.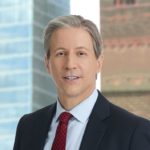 Exclusively focused on representing plaintiffs, especially in mass tort litigation, Eric Chaffin prides himself on providing unsurpassed professional legal services in pursuit of the specific goals of his clients and their families. Both his work and his cases have been featured in the national press, including on ABC's Good Morning America.