The U.S. House of Representatives recently proposed two new bills that, if passed, could seriously limit and restrict the rights of U.S. citizens to seek justice in court.
The first, H.R. 985, is called the "Fairness in Class Action Litigation Act of 2017." According to the language in the bill, it would amend the procedures used in federal court class actions and multidistrict litigation proceedings "to assure fairer, more efficient outcomes for claimants and defendants." In reality, this bill could seriously limit the ability of injured victims to hold big corporations accountable for their negligence.
The second, H.R. 1215, is called the "Protecting Access to Care Act of 2017." This bill would "reduce the excessive burden the liability system places on the health care system," according to the House, but would more likely make it much more difficult for patients injured by doctors, hospitals, nursing homes, and corporations to seek compensation for negligence and purposeful harm.
Severely Limiting Class Action Litigation
One of the weapons consumers currently have against big corporations is the class action lawsuit. When a product harms a large group of citizens, such as with the Takata air bags that have the potential to explode upon deployment, they can band together in a class action lawsuit to hold companies responsible for failing to protect the public.
The new Fairness in Class Action Litigation Act would severely limit that ability. According to the American Association for Justice (AAJ), H.R. 985 would return us to the age when corporations could do as they liked regardless of possible harms to consumers. AAJ CEO Linda Lipsen said in a statement, "We are astonished that backers of H.R. 985 would rig the system against their constituents to immunize powerful corporate wrongdoers from being held publicly accountable in the U.S. courts."
Key aspects of the proposal would include stricter restrictions on who can join a class action or MDL, heavy burdens of proof to gain class action certification, restricted compensation to injured plaintiffs only that would not extend to family and loved ones, and a reduction in states' rights in setting the specifics of the attorney-client relationship.
Punishing Patients Injured or Killed Because of Faulty Healthcare
Currently, if patients are injured because of the negligence of a doctor, healthcare facility, nursing home, or medical drug or device manufacturer, they can file lawsuits to seek justice for these harms. The new Protecting Access to Care Act would severely limit their ability to do that.
Provisions of the new law would include a mandated across-the-board cap of $250,000 on compensation for non-economic injuries, a mandated statute of limitations more restrictive than most current state limitations, and a mandated ban on including a medical care center in a case against a drug company or unsafe drug.
In addition, injured patients would no longer be able to receive a full jury award in a lump sum, and would have to cover their own costs in the event the wrongdoer was unable to pay. AAJ CEO Linda Lipsen said in a statement, "Americans injured by these services and products deserve access to justice, but this bill will force people to suffer without any avenue to hold those responsible accountable."
Michigan Representative John Conyers Jr. characterized the bill as "trampling states' rights" and directly impeding American's access to safe medical care, adding that it would protect pharmaceutical and medical device companies that sell dangerous products.
Individuals and organizations that disagree with these bills can take action by contacting Congress and asking them to oppose H.R. 985 and H.R. 1215.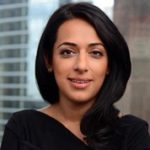 Exclusively focused on representing plaintiffs—especially in mass tort litigation—Roopal Luhana prides herself on providing unsurpassed professional legal services in pursuit of the specific goals of her clients and their families. While she handles complex cases nationwide on behalf of consumers, Ms. Luhana resides with her family in Brooklyn, New York.