The Centers for Disease Control and Prevention (CDC) estimates that each year, about 2,640 babies are born with a cleft palate and 4,440 babies are born with a cleft lip (with or without a cleft palate). These are two of the most common types of birth defects in the country, yet the causes are unknown. Scientists do know that smoking, diabetes, and the use of certain medications to treat epilepsy during the first trimester, can increase risk.
Operation Smile was founded in 1982 when Dr. William P. Magee, Jr., a plastic surgeon, and his wife Kathleen, a nurse and clinical social worker, traveled to the Philippines with a group of medical volunteers to help repair children's cleft lips and palates. They found a need much more overwhelming than they realized was there, with 300 families arriving in hopes the team could help their children. The Magee's and their volunteers were able to perform surgery on only 40 children, but they vowed to return.
Realizing the extent of the problem, the couple started Operation Smile, which today provides medical programs worldwide to help children who would otherwise have no access to surgery or other needed medical services. The organization donates hundreds of thousands of hours toward the care of children around the world, and hope one day that no parent will again be told that there is no hope.
Steven Cohn, Of Counsel at Chaffin Luhana, requested the Chaffin Luhana Foundation contribute $250 this year to Operation Smile. Cohn would have typically made a donation by now, but his usual avenue for doing that fell through this year. "For several years I have played in a soccer league where the team that wins the league has a charitable donation made on their behalf to the charity of their choice," Cohn says. "My team plays on behalf of Operation Smile.  Unfortunately, we lost our league this year after I was injured. Consequently, no donation has been made on my team's behalf to Operation Smile."
Cohn is happy that the Chaffin Luhana Foundation can contribute in his name this year. If you'd like to contribute as well, you can make a donation via the information listed below:
Operation Smile
3641 Faculty Boulevard
Virginia Beach, VA  23453
888-OP-SMILE
Web: https://www.operationsmile.org/
To Donate: https://www.operationsmile.org/donate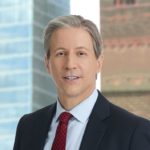 Exclusively focused on representing plaintiffs, especially in mass tort litigation, Eric Chaffin prides himself on providing unsurpassed professional legal services in pursuit of the specific goals of his clients and their families. Both his work and his cases have been featured in the national press, including on ABC's Good Morning America.