The American Society for the Prevention of Cruelty to Animals (ASPCA) states that about 6.5 million companion animals enter U.S. shelters nationwide every year. Of those, about 3.2 million are cats. Despite efforts to adopt these animals out, about 860,000 cats are euthanized each year.
Hannah Shaw, a self-proclaimed cat lover, is trying to reduce that number. Her project, Kitten Lady, provides educational media, training resources, and instructional workshops and consulting services to help individuals and animal shelters learn how to save the lives of orphaned kittens. Shaw has been a featured expert on Animal Planet's "My Cat from Hell," and has been profiled for her work with abandoned kittens in "People Magazine," "Cosmopolitan," and other media outlets.
Shaw and her partner, Andrew Marttila also operate Kitten Lady Inc., an organization that provides rescue and adoption services to orphaned kittens in the Washington D.C. area. They rely on donations from animal lovers to continue their operations. That's why the Chaffin Luhana Foundation is donating $250, in the name of team member and Paralegal, Amy Parnell.
"Having rescued my two feline friends," Parnell says, "and fostered kittens too young for adoption myself, Shaw's cause has been one close to my heart for many years."
Kitten Lady features kittens needing adoption on their Facebook page (www.facebook.com/kittenxlady), and encourages people looking for new companion animals to fill out their adoption form online (www.kittenlady.org/adoption/).
If you'd also like to help the Kitten Lady in their mission to save more orphaned kittens, you can make a donation via the information listed below:
Kitten Lady
P.O. Box 129
Mount Ranier, MD  20712.
Web: http://www.kittenlady.org/
To Donate: http://www.kittenlady.org/donate/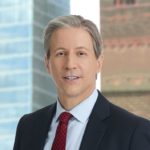 Exclusively focused on representing plaintiffs, especially in mass tort litigation, Eric Chaffin prides himself on providing unsurpassed professional legal services in pursuit of the specific goals of his clients and their families. Both his work and his cases have been featured in the national press, including on ABC's Good Morning America.