According to a report in the New York Magazine, New York spends $1.2 billion a year on homelessness, and yet the problem continues to get worse. Though mental health problems and drug dependency contribute, the biggest factor for the working poor is soaring rent costs and stagnant wages. The median rent for a New York City apartment increased by 19 percent between 2000 and 2014, while household income actually decreased by 6.3 percent. Meanwhile, the homeless population more than doubled.
It's clear that though money may help, it doesn't solve the problem. Dori Milner, Chaffin Luhana team member and Associate, says that one organization, the BRC, is doing more by offering a hand up instead of a handout.
"BRC works in many ways to combat homelessness and the issues these individuals face," she says. "A great example of their work is the 'Landing Road Residence,' which is scheduled to open soon."
Working together with the Community Preservation Corporation, Bank of America, and Edelman Sultan Knox Wood, BRC is building a 200-bed transitional shelter for working homeless single adults. The project will offer 111 studios for single adults earning no more than $21,175 annually, 17 two-bedroom units for families of three earning no more than $46,620 annually, and one superintendent unit. The shelter is part of the "HomeStretch" project, a five-borough, 10-year housing plan to create and preserve 200,000 affordable apartments, serving more than half a million New Yorkers.
Milner says that according to the BRC, this is one of the most significant endeavors they've ever undertaken. They designed and implemented a never-before-used innovative financing model that uses net revenue from the shelter to cross-subsidize the affordable housing so that extremely low-income people have housing they can afford.
This is also the first newly designed and built adult shelter in over two decades in NYC. At Milner's request, the Chaffin Luhana Foundation is contributing $250 to support the good work that BRC is doing.
"I enjoy supporting this organization," Milner says, "because I know that a donation means much more than providing temporary food or shelter to these individuals and will actually provide them with an opportunity to change their lives."
If you'd like to contribute as well, you can make a donation via the information listed below:
Bowery Residents Committee
131 West 25th Street, 12th Floor
New York, NY 10001
212-533-5151
Web: http://www.brc.org/
To Donate: http://www.brc.org/donate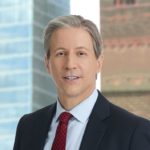 Exclusively focused on representing plaintiffs, especially in mass tort litigation, Eric Chaffin prides himself on providing unsurpassed professional legal services in pursuit of the specific goals of his clients and their families. Both his work and his cases have been featured in the national press, including on ABC's Good Morning America.