The Centers for Disease Control and Prevention (CDC) states that in a nationally representative survey, nearly one in five women and one in 71 men reported experiencing rape at some point in their lives. About one in 20 women and men experienced sexual violence other than rape. In about half of the cases, the perpetrators were intimate partners.
The Rape, Abuse & Incest National Network (RAINN) states that every 98 seconds, an American is sexually assaulted and that every 8 minutes, that victim is a child. At the request of team member and Paralegal Jessica Szumla, the Chaffin Luhana Foundation wants to help support these victims through these traumatic events. To that end, the firm is donating $250 to HealingSPACE at the YWCA in Bergen County, New Jersey.
Szumla is a current volunteer at HealingSPACE and notes the good work they do. "They provide a variety of services to survivors and their loved ones," she says, "such as a 24-hour anonymous hotline, accompaniments for survivors to hospitals and other venues, and counseling." She adds that the organization partners with other organizations in the county to provide additional resources offer educational programs for schools and business, and to sponsor activities to raise community awareness about sexual violence.
HealingSPACE is the only center of its kind in Bergen County, and offers help to all victims of sexual violence, whether it happened hours or years ago. Their trained advocates are available for support 24 hours a day, 7 days a week, "to accompany survivors through medical, legal, or other proceedings associated with sexual violence," according to their site.
If you'd also like to support HealingSPACE in their mission to support survivors, you can make a donation via the information listed below:
HealingSPACE at YWCA Bergen County
214 State Street, Suite 207
Hackensack, NJ  07601
201-345-4616
Contact: Mary Eastwood
Email: mhealingspace@ywcabergencounty.org
Web: http://www.ywcabergencounty.org/healingspace/
To Donate: http://www.ywcabergencounty.org/get-involved/donategive/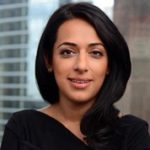 Exclusively focused on representing plaintiffs—especially in mass tort litigation—Roopal Luhana prides herself on providing unsurpassed professional legal services in pursuit of the specific goals of her clients and their families. While she handles complex cases nationwide on behalf of consumers, Ms. Luhana resides with her family in Brooklyn, New York.