Currently, the "poverty line" exists at $24,600 for a family of four. Those earning this much or less are considered to be living in poverty. In the city of New York, a family making only this much is going to find it near impossible to make ends meet. 30 percent of New York renters spend more than half their incomes on rent, and over 60,000, including 24,000 children, sleep in homeless shelters every night. Their lives become a constant struggle just to survive.
The Robin Hood foundation seeks to improve the living standards for 1.8 million low-income New Yorkers. They are New York City's largest poverty-fighting organization and have helped more than 10,000 secure jobs and 11,000 remain stably housed and off the streets.
"Robin Hood goes above and beyond not only helping out families and their households," says Chaffin Luhana team member and Accounts Specialist, Jocelyn Taylor, "but helping with the funding of public schools, food pantries, homeless shelters, job training centers, and more. They have early childhood and youth programs and this is just a few of the things they tackle."
Seeking to help out where she can in her community, Jocelyn requested that the Chaffin Luhana Foundation make a donation to Robin Hood. "To me this organization is a great definition of Chaffin Luhana's mission of 'Doing Good by Doing Right.'"
Funds donated to Robin Hood go to their more than 200 poverty-fighting programs in the city. These include education programs that train low-income women for healthcare jobs, charter schools, supportive services for asthmatic children, technical assistance to immigrant- or minority-owned small businesses, legal help to public-school students with special needs, and many more.
Chaffin Luhana is pleased to donate $250 to Robin Hood during the holiday season. If you'd like to contribute as well, you can make a donation via the information listed below:
Robin Hood
Contact: Lisa Careccia
826 Broadway, 9th Floor
New York, NY 10003
212-227-6601
Web: https://www.robinhood.org/
To Donate: https://give.robinhood.org/checkout/donation?eid=61654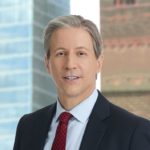 Exclusively focused on representing plaintiffs, especially in mass tort litigation, Eric Chaffin prides himself on providing unsurpassed professional legal services in pursuit of the specific goals of his clients and their families. Both his work and his cases have been featured in the national press, including on ABC's Good Morning America.