Computers dominate our lives these days, but many children are growing up without learning enough about them. Kids without access to computers or the Internet fail to build their technology skills, and are not able to access some of the courses and supplemental materials that would help them to be more successful in their education.
According to WNYC, almost 20 percent of New York City households don't have any Internet access at home, on a computer or a cell phone. That's over 600,000 households. Yet teachers often assume kids have Internet, giving assignments that require online research or resources.
PowerMyLearning (PML) is a national nonprofit organization that partners with schools and districts in under-resourced communities to help them personalize learning for students, leveraging technology to help strengthen learning relationships. Chaffin Luhana team member and Marketing Director Daniel Reo notes their commitment to helping students succeed.
"A staggering 17 percent (533,000) of households in New York City do not have a computer," he says. "With society depending on computers and technology more now than ever, it's crucial for children to have the needed skill set early on in their educational journey and to be prepared for the years to come."
One of the services offered by PML is "PowerMyLearning Connect," which is a collaborative school-wide platform that propels learning by letting educators share quality content and engage families as learning partners. To support their work in the community, Reo requested that the Chaffin Luhana Foundation donates to the organization this holiday season.
"They're committed to helping families and schools in high-poverty communities throughout NYC develop their computer and technological skills," he says. "Through PML, students are able to gain the knowledge needed to improve their educational outcomes."
The Chaffin Luhana Foundation is happy to donate $250 to PML. If you'd like to contribute as well, you can make a donation via the information listed below:
PowerMyLearning, New York City Region
520 Eighth Ave, Floor 10
New York, NY 10018
917-677-5506
Web: https://powermylearning.org/learn/local-offices/new-york/
To Donate: https://powermylearning.org/learn/get-involved/donate/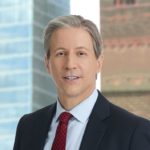 Exclusively focused on representing plaintiffs, especially in mass tort litigation, Eric Chaffin prides himself on providing unsurpassed professional legal services in pursuit of the specific goals of his clients and their families. Both his work and his cases have been featured in the national press, including on ABC's Good Morning America.