The U.S. Food and Drug Administration (FDA) recently announced a recall of certain Medtronic Implantable Cardioverter Defibrillators (ICDs) and Cardiac Resynchronization Therapy Defibrillators (CRT-Ds). These devices are used to treat patients with irregular heart rhythms (arrhythmia).
Medtronic sent an urgent medical device recall notice to consumers on January 22, 2018, asking them to consider a replacement for the recalled implanted devices. For a complete list of the serial numbers identifying the 48 affected devices, see the FDA's list.
Certain Medtronic Defibrillators Have a Manufacturing Defect
An ICD is a battery-powered medical device that is implanted just underneath the skin and connected to the heart via thin wires. There, it constantly monitors the heartbeat, and if it detects an abnormal beat, which is either too fast or too slow, it delivers electric shock therapy to restore a normal rhythm. A CRT-D is a similar medical device that helps stop life-threatening abnormal rhythms.
The recalled Medtronic devices were manufactured between July 13, 2013, and August 8, 2017. The company has reported that a defect occurred during the manufacturing process for the recalled devices.
The defect causes an out-of-specification gas mixture inside the device, which according to the FDA,
"may prevent the device from delivering the electric shock needed to pace a patient's heartbeat or revive a patient in cardiac arrest."
This malfunction may result in serious injury and/or death.
The FDA has identified this recall as a "Class I" recall, which is the most serious type. The company has encouraged consumers to talk to their doctors about the issue and to call the company for additional information at 800-723-4636. Affected units include the:
Amplia CRT-D
Claria CRT-D
Compia CRT-D
Viva CRT-D
Evera ICD
Visia ICD
Medtronic has contacted all the doctors who are following patients with the recalled devices, and advised them to "strongly consider explanting these 48 devices."
Medtronic Also Had to Recall MiniMed Infusion Sets
This isn't the first recall affecting Medtronic medical devices. On November 18, 2017, the FDA announced a class 2 recall for over two million Medtronic MiniMed Sure-T infusion sets. These devices work together with insulin pumps to deliver needed insulin to diabetes patients.
Those sets affected by the recall contained a problematic component that could become blocked during priming and fill-tubing, resulting in too much insulin being pumped into the patient's body.
The company stated in a press release that if the infusion sets became blocked, it could "lead to potential over-delivery of insulin shortly after an infusion set change, which may cause hypoglycemia."
Medtronic became aware of the issue only after receiving reports from patients who had suffered from hypoglycemia. After analyzing the device, the company found that the vent membrane could become blocked. Though Medtronic upgraded the design of the device in April 2017, it failed to warn patients or their doctors about this issue until September 2017.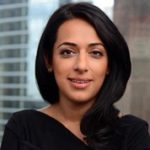 Exclusively focused on representing plaintiffs—especially in mass tort litigation—Roopal Luhana prides herself on providing unsurpassed professional legal services in pursuit of the specific goals of her clients and their families. While she handles complex cases nationwide on behalf of consumers, Ms. Luhana resides with her family in Brooklyn, New York.