It wasn't long ago that the U.S. Food and Drug Administration (FDA) announced the recall of over 300,000 MiniMed 600 series insulin pumps because of a potentially dangerous malfunction. The FDA identified this as a Class I recall, which is the most serious type, and indicates that use of the devices may cause serious injuries or death.
Medtronic MiniMed Insulin Pumps Could Malfunction
The affected insulin pumps included:
Model 630G insulin pumps used by persons sixteen years of age and older.
Model 670G insulin pumps used by persons seven years of age and older.
Medtronic recalled these insulin pumps after receiving over 26,000 complaints of the devices malfunctioning. The company was also aware of over 2,000 injuries associated with those malfunctions, and one death.
The affected insulin pumps could have a missing or broken retainer ring that helps lock the insulin cartridge into place in the pump's reservoir compartment. If the cartridge was not locked firmly in place, it could over or under deliver the insulin, which could result in two potential health conditions:
Hypoglycemia: This occurs when the blood sugar levels are lower than normal. It may result if the pump delivers too much insulin. Symptoms may include fatigue, shakiness, irregular or fast heartbeat, anxiety, sweating, hunger, irritability, and tingling or numbness in the lips, tongue, or cheeks. Treatment involves getting the blood sugar levels back up to normal, and may include eating high-sugar foods or drinks or taking medications.
Hyperglycemia: This occurs when there is an excess of glucose (sugar) in the bloodstream, and may result if the pump fails to deliver enough insulin. If left untreated, it can become severe and lead to serious complications requiring emergency care, such as diabetic coma. The condition doesn't cause symptoms until blood glucose is significantly elevated, usually around a level of 180-200 milligrams per deciliter (mg/dL). Early signs and symptoms may include frequent urination, increased thirst, fatigue, headache, and blurred vision. Over time, more severe symptoms may develop including nausea and vomiting, shortness of breath, weakness, confusion, dry mouth, fruity-smelling breath, abdominal pain, and coma.
Consumers with these pumps should check the retainer ring. If it's loose, damaged, or missing, stop using the pump and contact Medtronic at 877-585-0166. Follow your doctor's recommendations and perform manual insulin injections as needed.
After the Medtronic MiniMed recall, many plaintiffs filed personal injury lawsuits against the company, claiming it failed to warn of the risks in a timely way, and that it developed a defective product. Some of the plaintiffs suffered serious injuries, such as diabetic coma.
Other Medtronic MiniMed Insulin Pumps Recalled for Hacking Concerns
This wasn't the first recall affecting Medtronic MiniMed insulin pumps. In June 2019, the company recalled nearly a dozen models of the pumps because of hacking concerns. The FDA warned that the devices posed a risk of someone nearby connecting to them wirelessly.
A hacker could then change the pump's settings to over- or under-deliver insulin, which could lead to low or high blood sugar levels and the corresponding health issues. Medtronic identified about 4,000 patients potentially using products vulnerable to this issue at the time.
Patients affected by these and other issues with Medtronic MiniMed insulin pumps may be eligible to seek compensation from the manufacturer in court.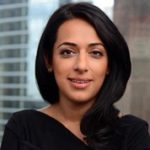 Exclusively focused on representing plaintiffs—especially in mass tort litigation—Roopal Luhana prides herself on providing unsurpassed professional legal services in pursuit of the specific goals of her clients and their families. While she handles complex cases nationwide on behalf of consumers, Ms. Luhana resides with her family in Brooklyn, New York.