In 2020, there were more recalls for drugs and medical devices than there were in 2019. This continued the trend that has been going on for years. For example, there were more medical devices recalled in 2019 than in each of the previous four years.
In this article, we look at some of the major safety alerts of 2020.
Zantac and Metformin Recalled Because of NDMA
In 2020, the heartburn drug Zantac (ranitidine) and various lots of the type 2 diabetes drug metformin were recalled because of potential contamination with N-nitrosodimethylamine (NDMA), a cancer-causing agent. After several months of testing, the U.S. Food and Drug Administration (FDA) on April 1, 2020, also requested the recall of all generic Zantac (ranitidine) medications from the market. Independent tests had shown that NDMA could increase in the drug over time and with exposure to high heat during storage and transport.
Metformin—which is the first-line treatment for type 2 diabetes—remains on the market. Only some lots were recalled after tests showed they contained small amounts of NDMA. The FDA announced that metformin extended-release medications may contain the carcinogen, and many of these were recalled. The FDA has continued to provide updates on additional metformin recalls as they occur, the most recent one involving Nostrum Laboratories' extended-release metformin.
Johnson & Johnson's Baby Powder Due to Potential Asbestos Contamination
Johnson and Johnson (J&J) recalled about 33,000 bottles of its Johnson's Baby Powder in October 2019 after FDA tests detected small amounts of asbestos, another cancer-causing agent, in a sample of the product. J&J's own tests revealed no asbestos, but the company is currently facing tens of thousands of lawsuits concerning its talc-based products and their connection to ovarian cancer and mesothelioma.
In May 2020, J&J announced it would no longer be selling its Johnson's Baby Powder in the U.S., citing decreased demand.
Medtronic MiniMed 600 Series Insulin Pumps Because of Errors
Some patients living with diabetes use Medtronic MiniMed Insulin Pumps to deliver their daily insulin. These products are small, computerized devices that deliver insulin to help control blood sugar levels. They serve as an alternative to insulin injections and provide continuous delivery of short-acting insulin throughout the day.
In February 2020, the company recalled about 322,000 of its' Medtronic MiniMed 600 Series Insulin Pumps because of a risk of malfunction. The devices could have a missing or broken retainer ring, which helps lock the insulin cartridge into place in the pump's reservoir compartment. If the cartridge comes loose, the pump may deliver too much or not enough insulin, which could result in hypoglycemia or hyperglycemia. Severe hyperglycemia can result in serious complications, including loss of consciousness, seizure, and death.
At the time of the recall, Medtronic had received over 26,000 complaints about these devices malfunctioning, as well as reports of 2,175 injuries and one death.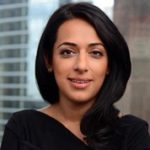 Exclusively focused on representing plaintiffs—especially in mass tort litigation—Roopal Luhana prides herself on providing unsurpassed professional legal services in pursuit of the specific goals of her clients and their families. While she handles complex cases nationwide on behalf of consumers, Ms. Luhana resides with her family in Brooklyn, New York.