Consumers who use PAM brand cooking sprays are now questioning their safety after eight plaintiffs filed personal injury lawsuits against manufacturer Conagra Brands.
The plaintiffs allege that the cans exploded while they were cooking, causing serious injuries. The lawsuits are pending in Cook County Circuit Court in Chicago, which is where Conagra is headquartered.
Plaintiffs Suffer from Serious Injuries After PAM Cooking Spray Cans Explode
The eight plaintiffs filed six different lawsuits detailing explosive events that occurred between 2017 and 2019. Each case tells the story of a plaintiff using the cooking spray and then suffering an injury as a result.
In the first alleged instance, which occurred on July 15, 2017, the plaintiff—a college student—was using PAM cooking spray while preparing food at home, and had just set the can down when she heard a sudden pop. Suddenly she was engulfed in a fireball. Her family called for emergency help, and she was transported to a hospital. She suffered burns to her face, neck, chest, abdomen, and both arms, and had to be placed in a medically induced coma for two weeks.
In the second instance, which occurred on July 16, 2017, the plaintiff was working as a cook at a restaurant when he placed a can of PAM cooking spray on a shelf in front of a grill. The can exploded into flames, igniting a restaurant kitchen fire and causing the plaintiff severe injuries, including burns, scarring, and disfigurement.
The other instances are similar, with plaintiffs allegedly suffering from serious burns after PAM cans exploded and caused fires. All of the plaintiffs were severely affected, and most were left with lasting injuries, scarring, and disfigurement.
They all claim that the PAM cooking sprays are defective, creating extreme safety hazards.
Manufacturer Aware of Issues with Vented Can Design
Beginning in 2011, Conagra started using a new kind of aerosol can—to save money, according to the plaintiffs. The new design applied to cans containing more than 10 ounces of product and included a venting mechanism at the bottom that was supposed to help vent flammable contents safely. (Consumers can see the vents if they look closely. They are shaped like four score marks.)
The plaintiffs claim that this design is what caused their cans to explode and that the manufacturer was aware of the danger, since they stopped using the design as of January 1, 2019. They also point to product-safety testing that indicated the design was prone to safety problems.
Despite their alleged awareness of the issue, the manufacturer has not implemented a recall of the vented cans, and instead, has left them on the market where they may present a safety hazard to consumers. According to a statement, Conagra believes that the cans are safe when used as instructed. They add that the warnings and cautions on the label alert consumers that the products should not be left on a stove or near a heat source.
Cans of PAM contain cooking oil and propellants, including flammable materials like propane and butane.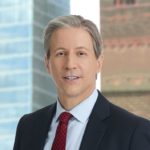 Exclusively focused on representing plaintiffs, especially in mass tort litigation, Eric Chaffin prides himself on providing unsurpassed professional legal services in pursuit of the specific goals of his clients and their families. Both his work and his cases have been featured in the national press, including on ABC's Good Morning America.