A New York plaintiff recently filed a metformin class-action lawsuit on behalf of himself and all others who took the type 2 diabetes medication manufactured by Ascend Laboratories. The plaintiff claims that the defendants market their medication as safe, but based on scientific findings submitted by online pharmacy Valisure, the medication may contain the carcinogenic impurity, "N—nitrosodimethylamine (NDMA)."
Plaintiff Seeks to Represent All Patients Who Took Ascend's Metformin
The plaintiff has been taking metformin since 2011. He writes in his complaint that when purchasing the medication, he reviewed the accompanying labels and disclosures, and understood from the representations and warranties by the manufacturer that the medications were properly manufactured and free from defects. He relied on these warranties in assuming the product was safe.
The plaintiff first learned that metformin may be contaminated with NDMA from the news media.  He now seeks to represent a class of all those in the U.S. who purchased metformin manufactured by Ascend.  He also seeks to represent a subclass of all class members who purchased the drug in New York.
He brings counts of breach of warranties, unjust enrichment, fraudulent concealment, fraud, conversion, and violation of business laws. He seeks class-action status for the case, as well as compensatory, statutory, and punitive damages.
Valisure Challenges FDA's Findings on NDMA in Metformin
On March 20, 2020, online pharmacy Valisure—which was the first to detect NDMA in samples of ranitidine (Zantac)—discovered elevated levels of NDMA in specific lots of the drug metformin.  The pharmacy analyzed 22 companies selling metformin and a total of 38 batches.  They found that 16 batches from 11 companies had NDMA at levels above the 96 nanograms the FDA has deemed to be acceptable.  Several batches contained over 10 times that level.
Valisure then filed a citizen's petition with the FDA informing them of the findings. In the petition, the company asked the FDA to recall the identified batches of metformin, investigate manufacturing processes, inform the public of the problem, and issue guidance for future testing and verification of metformin products.
Prior to these findings, in early 2020, the FDA had released its own test results.  The agency did find NDMA levels in some metformin products but determined the levels were too low for concern.  "To date," the FDA wrote, "no sample of metformin that FDA has tested exceeds the acceptable daily intake for NDMA. FDA has not recommended metformin recalls in the U.S."
Valisure challenged the FDA's testing methods in its citizen's petition, stating, "It is unclear what methodology FDA used to select the limited scope of batches and companies that were tested; though given Valisure's results, it appears a much broader approach may be necessary."
Valisure added that it would not sell the affected batches of products on its site, even though it couldn't get a refund from the manufacturer for those tainted products because they hadn't been recalled.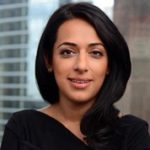 Exclusively focused on representing plaintiffs—especially in mass tort litigation—Roopal Luhana prides herself on providing unsurpassed professional legal services in pursuit of the specific goals of her clients and their families. While she handles complex cases nationwide on behalf of consumers, Ms. Luhana resides with her family in Brooklyn, New York.