On October 2, 2020, the U.S. Judicial Panel on Multidistrict Litigation centralized all federally filed JUUL lawsuits into one court in the Northern District of California. U.S. District Judge William H. Orrick was assigned to oversee the pre-trial proceedings.
Currently, the parties are working toward selecting a small number of cases to prepare for trial. These cases will be "bellwether" trials and may help determine how juries will react to the evidence presented.
Judge Sets Dates for Discovery and Early Trials
So far, about 900 JUUL lawsuits are pending in courts around the country, with many of those now moved to the California federal court. Each case involves claims that JUUL knowingly marketed their e-cigarette products to minors while making false and misleading statements about the safety of those products.
According to the most recent court order, Judge Orrick has adopted the plaintiffs' proposed selection procedures for choosing potential bellwether cases. "With some modifications, I will adopt the plaintiff's suggestions because they are more likely to achieve a representative bellwether trial pool and meet in a realistic manner the aggressive trial scheduled that I seek."
Those procedures include the following:
By December 15, 2020, a total of 24 cases will be selected for the initial bellwether discovery pool. The plaintiffs will select six, the defendants another six, and the court will fill in the remaining 12 through a random selection process.
By April 15, 2021, the core discovery of the bellwether discovery pool will conclude. It will consist of no more than three case-specific fact witnesses: 1) the plaintiff, 2) a fact witness with knowledge of the plaintiff's use of JUUL and/or the plaintiff's JUUL-related injury, and 3) a treating medical provider who was responsible for the diagnosis and treatment of the injury.
By April 22, 2021, each party can strike one case from the nominee pool.
By April 30, 2021, each party will have submitted the four cases they believe are most representative for bellwether trials.
By July 1, 2021, the supplemental fact discovery must be completed.
By September 22, 2021, expert discovery for the first two bellwether trial cases must be completed.
If all goes as planned, the first bellwether case will go to trial on February 22, 2022. Judge Orrick also set dates for four other trials:
March 28, 2022
May 9, 2022
June 20, 2022
August 1, 2022
JUUL Made Efforts to Influence Young Users
JUUL Labs, which became the market leader in e-cigarettes not long after its debut in 2015, created an e-cigarette that looked like a high-tech USB drive. Underage teens loved how discreet it was, as they could hide it in their pockets or notebooks and use it while at school or home. Yet according to internal company emails, JUUL paid $10,000, $89,000, and even $134,000 to get into schools and meet with students face to face.
In August 2019, Congress heard two days of testimony concerning JUUL's role in the young e-cigarette epidemic and learned that JUUL targeted youth in community and school programs and invested heavily in enacting a massive influencer engagement campaign online.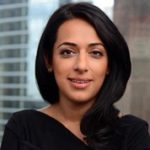 Exclusively focused on representing plaintiffs—especially in mass tort litigation—Roopal Luhana prides herself on providing unsurpassed professional legal services in pursuit of the specific goals of her clients and their families. While she handles complex cases nationwide on behalf of consumers, Ms. Luhana resides with her family in Brooklyn, New York.