In October 2019, the U.S. Judicial Panel on Multidistrict Litigation ordered all federally filed JUUL e-cigarette lawsuits consolidated into one court in the Northern District of California. District Judge William H. Orrick was assigned to oversee the pretrial proceedings.
Since then, the parties have been working toward preparing a few cases to go to early trial. If the parties could negotiate a settlement before that, however, it would save everyone time and resources. In a recent court order, Judge Orrick appointed a settlement master to oversee potential settlement negotiations among all parties.
Settlement Master Has the Authority to Set Up Discussions
Currently, about 600 JUUL lawsuits are pending in California. Many were filed by individuals who used JUUL e-cigarettes and later developed serious nicotine addictions that they weren't expecting, based on JUUL's advertisements and marketing.
Several school districts are also involved, having filed suits against the company claiming they suffered damages from an increasing number of students using the products. They blame the rise of use among students on JUUL's marketing to young users.
The new settlement master has the authority to schedule settlement discussions, decide who will participate in those discussions, and choose where and how the discussions will occur. He can also have communications with any party and party representative.
It remains to be seen whether these discussions will lead to settlements. If the negotiations fail, the parties will proceed in preparing cases for trial.
JUUL Found to Have Marketed Their Products as 'Totally Safe' to Teens
JUUL has been largely blamed for the increase in minors using e-cigarettes. The U.S. Surgeon General released an advisory in 2018 stating, "The recent surge in e-cigarette use among youth, which has been fueled by new types of e-cigarettes that have recently entered the market, is a cause for great concern."
According to the Centers for Disease Control and Prevention (CDC), the percentage of high school-age children that had used e-cigarettes in the past 30 days rose by more than 75 percent between 2017 and 2018. Use among middle school-age children also increased by nearly 50 percent.
At a 2019 Congressional hearing, investigators revealed that JUUL operated a division called the "Youth Prevention and Education" that recruited schools to allow JUUL to make presentations to students. Parents Against Vaping E-cigarettes testified that at one such presentation in school, JUUL told the students that their products were "totally safe," and even demonstrated how to use them.
JUUL paid the schools for these services, shelling out at least $10,000 to access students in three settings:
On school time, either in class or in administrative periods
In summer school
In a Saturday school program
These programs seemed to be similar to the "youth education" programs formerly used by traditional cigarette makers, and have been blamed for making e-cigarettes more alluring to young people.
JUUL also designed a sleek, flash-drive-looking product that students can use discretely while in school, and easily hide from teachers and parents. Their sweet flavors were popular among teens, but those have since been banned by the U.S. Food and Drug Administration (FDA).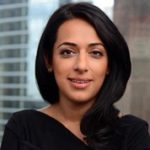 Exclusively focused on representing plaintiffs—especially in mass tort litigation—Roopal Luhana prides herself on providing unsurpassed professional legal services in pursuit of the specific goals of her clients and their families. While she handles complex cases nationwide on behalf of consumers, Ms. Luhana resides with her family in Brooklyn, New York.