Amidst reports of acute lung illnesses associated with the use of e-cigarettes, manufacturer JUUL continues to defend e-cigarette lawsuits filed in courts around the country. The market leader in vaping products, particularly among teens, JUUL has faced rising criticism over their use of sweet flavorings known to be more attractive to young people.
The U.S. Judicial Panel on Multidistrict Litigation (JPML) recently agreed to hear arguments on the potential consolidation of all federally filed JUUL e-cigarette lawsuits into one court for pre-trial proceedings. The hearing session took place on September 26, 2019.
JUUL Files Motion to Consolidate E-cigarette Lawsuits
JUUL Labs, Inc. filed a motion requesting the hearing on July 29, 2019. In it, JUUL  identified 10 similar cases pending in federal courts throughout the country, six of which are class-action cases. Four are pending in the Northern District of California, with six others pending in other federal courts. JUUL adds that "plaintiffs' firms across the country appear to be filing (or preparing to file) new cases at a reasonable clip."
As the number of new cases continues to rise, litigating the cases will become more complicated, so JUUL suggested consolidating them all into one court. The company notes that all the actions involve common questions of fact and law and that consolidation would "reduce discovery burdens, avoid inconsistent rulings…, and avoid the burden to courts and litigants of adjudicating multiple…transfer motions."
Because four of the cases have already been consolidated in the Northern District of California, JUUL requests that court as the best option for the JUUL MDL. It remains to be seen what the JPML will decide.
Vaping Increasing Among Teens
In September 2019, CNBC reported on preliminary results from the Centers for Disease Control and Prevention's (CDC's) annual National Youth Tobacco Survey.
Those results show that among high school students, 27.5 percent (more than one in four) reported using an e-cigarette in the previous 30 days, up from 20.8 percent in 2018. Fruit, menthol, and mint flavors were most popular, with more than 60 percent of teens who vaped saying they used them.
The Food and Drug Administration (FDA) states that between 2017 and 2018, the use of e-cigarettes increased 78 percent among high school students and 48 percent among middle school students. In a 2013- survey, 81 percent of current youth e-cigarette users cited the availability of appealing flavors as the primary reason for use.
The Trump administration recently expressed its intention to ban flavored e-cigarettes to curb its use among teens. This ban would include all sweet and fruity flavors as well as mint and menthol. Already the FDA is finalizing plans to pull these products off the market, and will also be requiring the tobacco-flavored items to undergo federal review.
In a September 11, 2019 press release, Health and Human Services Secretary Alex Azar stated that the intention is to reverse the
"deeply concerning epidemic of youth e-cigarette use that is impacting children, families, schools, and communities. We will not stand idly by as these products become an on-ramp to combustible cigarettes or nicotine addiction for a generation of youth."
On September 9, 2019, the FDA sent JUUL Labs a warning letter stating that it was looking into evidence showing the company made false claims concerning its vaping products. The evidence shows that JUUL referred to its products as "99% safer" than cigarettes, and "totally safe." The FDA noted that these types of statements were concerning "because these statements were made directly to children in school."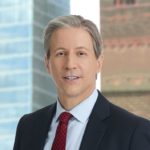 Exclusively focused on representing plaintiffs, especially in mass tort litigation, Eric Chaffin prides himself on providing unsurpassed professional legal services in pursuit of the specific goals of his clients and their families. Both his work and his cases have been featured in the national press, including on ABC's Good Morning America.