Johnson & Johnson (J&J) recently announced that it has set aside nearly $4 billion to cover verdicts, settlements, and other legal expenses related to litigation concerning its talc-based products. In an annual filing with the Securities and Exchange Commission (SEC), the company stated that its 2020 litigation expense is "primarily associated with talc-related reserves and certain settlements."
J&J is currently defending about 25,000 lawsuits filed by plaintiffs who claim its Baby Powder and Shower to Shower products caused cancer.
J&J Reserving Funds to Cover Potential Lawsuit Verdicts
Though J&J has set aside funds to cover these expenses, that doesn't mean it has admitted to any wrongdoing. The company has appealed most of the verdicts favoring plaintiffs, including a $4.7 billion verdict handed down by a St. Louis jury in 2018.
In that case, 22 women with ovarian cancer who used Johnson's Baby Powder for years blamed the company for failing to warn that its talc sometimes contained small amounts of asbestos. The jury agreed and awarded the plaintiffs $4.7 billion in compensatory and punitive damages.
The Missouri appeals court later reduced the verdict to $2.1 billion but refused to eliminate punitive damages. J&J is now awaiting a final appeal decision by the U.S. Supreme Court and has likely reserved funds partly in case that appeal fails. The company stated in its SEC filing that it continues to believe that it has strong legal grounds for the appeal of this verdict and other verdicts it has appealed.
J&J has agreed to settlements in some other cases. In October 2020, Bloomberg reported that the J&J paid over $100 million to settle over 1,000 talc lawsuits.
J&J Was Aware Its Products Could Contain Cancer-Causing Asbestos
Despite J&J's repeated assertions that its talc-based products are safe, there is evidence that it was aware some of its raw talc and final powders were contaminated with asbestos early on.
Reuters reported in 2018 that between 1971 and the early 2000s, internal company reports, memos, and other confidential documents revealed that asbestos had been detected in both talc and powder samples, but J&J failed to alert the FDA or consumers of the potential risk.
Reuters investigators also found that company employees were concerned about the contamination and how to address it.
J&J Stops Selling Johnson's Baby Powder in the U.S. and Canada
Over the past several years, the number of talc-based lawsuits filed against J&J has steadily increased, jumping by 39 percent between 2020 and 2021. In October 2016, all federally filed talcum powder lawsuits were consolidated in the District of New Jersey for pre-trial proceedings.
Since then, several verdicts have favored plaintiffs, increasing pressure on J&J to negotiate a broader range of settlements. Still, J&J has had its share of victories in appeals court, so the battle continues.
Citing decreased demand, a "constant barrage of litigation advertising," and misinformation about safety, the company announced in May 2020 that it would stop selling its talc-based Johnson's Baby Powder in the U.S. and Canada. J&J added that it would continue to sell the product in other markets around the world "where there is a significantly higher consumer demand for the product."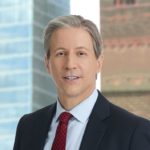 Exclusively focused on representing plaintiffs, especially in mass tort litigation, Eric Chaffin prides himself on providing unsurpassed professional legal services in pursuit of the specific goals of his clients and their families. Both his work and his cases have been featured in the national press, including on ABC's Good Morning America.