Johnson & Johnson's (J&J's) latest attempt to overturn a billion-dollar Baby Powder verdict has failed. The U.S. Supreme Court stated on June 1, 2021, that it will not hear the company's appeal, meaning that the plaintiffs will finally receive compensation.
Plaintiffs Blamed Johnson's Baby Powder for Cancer Diagnoses
Back in July 2018, a Missouri jury awarded 22 women $4.6 billion in a joint lawsuit against Johnson & Johnson. The women claimed that after using the company's talcum powder products for years, they were diagnosed with ovarian cancer. They blamed their diagnoses on the product and claimed that the company should have done more to warn consumers about the dangers.
The International Agency for Research on Cancer (IARC) states that based on limited evidence from human studies, genital use of talc-based body powder is possibly carcinogenic to humans. The findings have been mixed, though, with some studies reporting a slightly increased risk of ovarian cancer after repeated exposure to body powder, and other studies reporting no increase.
Talc is used in many cosmetic products from baby powder to eye shadow to blush. It is a naturally occurring mineral mined from the earth, and can often exist together with asbestos, a known cancer-causing agent.
Talc that has asbestos in it is generally accepted as being able to cause cancer. The plaintiffs, in this case, presented evidence showing that J&J was aware as far back as the 1970s that its raw talc sometimes tested positive for small amounts of asbestos.
J&J Stops Selling Johnson's Baby Powder in the U.S. and Canada
A St. Louis jury unanimously agreed with the 22 plaintiffs that their use of Johnson's talcum powder products influenced their development of ovarian cancer. They awarded the women $4.69 billion in damages, which was the sixth-largest product defect jury verdict in U.S. history.
J&J appealed the verdict, intending to get it thrown out. In June 2020, the Missouri appeals court rejected the bid to dismiss the verdict but did reduce the damages award from $4.69 billion to $2.12 billion. J&J decided to appeal again to the U.S. Supreme Court.
Meanwhile, more than 170 nonprofit groups had called for the company to stop selling its talc-based Johnson's Baby Powder worldwide, citing concerns that it may contain asbestos. The groups included educational institutions like Emory University and activist groups like Greenpeace. Lawsuits against the company over its talc-based products continued to increase and now total more than 21,000.
Just before the Missouri appeals court upheld the verdict, J&J announced it would stop selling talcum-based baby powder in the U.S. and Canada based on "decreased demand." The company admitted to no wrongdoing and stated that the demand for the product had been declining in large part because of misinformation about the safety of the product.
U.S. Supreme Court Decides Not to Hear the Appeal
In its final appeal, J&J argued that it didn't get a fair hearing in the 2018 case, stating it should not have had to defend itself in one trial against claims by women from 12 states with differing backgrounds and histories of product use. It argued that the verdict was at odds with decades of scientific evaluations confirming its powder was safe and not contaminated with asbestos.
The U.S. Supreme Court justices did not comment in rejecting J&J's appeal.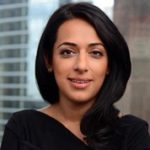 Exclusively focused on representing plaintiffs—especially in mass tort litigation—Roopal Luhana prides herself on providing unsurpassed professional legal services in pursuit of the specific goals of her clients and their families. While she handles complex cases nationwide on behalf of consumers, Ms. Luhana resides with her family in Brooklyn, New York.