Just days before Johnson & Johnson (J&J) announced it was halting sales of its Johnson's Baby Powder in North America, the company's talc supplier, Imerys Talc, SA, released an agreement to settle more than 14,000 lawsuits claiming its raw talc caused cancer in some consumers.
In the face of decreasing demand for talc-based products and increasing litigation, Imerys sought bankruptcy protection last year.
J&J's Talc Supplier Struggles Under Mounting Lawsuits
Imerys Talc, SA, has been the sole supplier for the talc that J&J uses to create its talc-based powder products. The company has been in litigation over the past six years because of asbestos-related concerns. Some of those cases have gone to trial.
Imerys agreed to a $5.5 million settlement before trial in one case in 2018, settling claims filed by 22 women who claimed its talc was contaminated with asbestos. J&J was also a defendant in that case and was ordered by the jury to pay $4.7 billion in actual and punitive damages. J&J is appealing that verdict.
Imerys has maintained that its talc is safe and denied that it causes any form of cancer, but documents released during baby powder lawsuits have shown that as far back as the 1970s, J&J knew that some of its raw talc had tested positive for small amounts of asbestos.
As the lawsuits increased, Imerys had to spend significant litigation costs to defend itself against the lawsuits and to litigate its disputes with J&J as to which of the defendants should be responsible for shouldering the costs. Eventually, Imerys filed for Chapter 11 protection.
Imerys Agrees to Settlement Plan
Now, as part of its plan to emerge from Chapter 11 status, Imerys SA agreed to sell its North American talc assets to resolve the 14,000 talc-related lawsuits filed against it. The proceeds from the sales will be channeled into an independent, dedicated trust to compensate talc victims. The company plans to craft a deal that will hand over as much as $132 million in cash and notes to fund the trust.
In return, the plaintiffs have agreed to drop their suits against Imerys, ending six years of litigation and allowing Imerys to get back to business. The company may put in a bid to buy back some of its own assets, according to court filings, as they are used to make talc that's also part of plastic, ceramic, and paper-production processes.
In its overview of the settlement plan, Imerys stated that it was a "significant step for Imerys toward a permanent and final resolution of historic talc-related liabilities." Imerys stated that it will be "fundamentally strengthened" by the resolution of these lawsuits.  The company still has to get final approval from the U.S. Bankruptcy judge. A hearing is planned for June 30, 2020.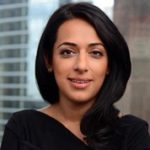 Exclusively focused on representing plaintiffs—especially in mass tort litigation—Roopal Luhana prides herself on providing unsurpassed professional legal services in pursuit of the specific goals of her clients and their families. While she handles complex cases nationwide on behalf of consumers, Ms. Luhana resides with her family in Brooklyn, New York.