The consolidated Johnson & Johnson (J&J) talcum powder litigation proceeding in federal court in the U.S. District Court for the District of New Jersey is continuing to move forward. Currently, the parties are working to select 30 cases for a bellwether discovery pool.
Despite several high-dollar verdicts against it, J&J maintains that its products are safe and has shown no signs of being open to settlement negotiations. Meanwhile, talc producer BASF recently agreed to a $72.5 million settlement over its alleged asbestos-contaminated talc.
Judge Sets Out Procedure for Selecting Discovery Pool
Back in June 2020, U.S. District Judge Freda L. Wolfson, who is overseeing the consolidated proceedings, issued an order announcing a list of 1,000 randomly selected cases that would be part of the initial bellwether discovery pool. Within 90 days of that order, the plaintiffs in each of these cases were to complete the Plaintiff Profile Form, produce medical record retrieval authorizations, and order and produce core records, including medical reports and if applicable, death certificates.
Then on July 23, 2020, Judge Wolfson issued another order. She directed each of the parties to select 10 cases each from the 1,000 randomly selected cases, adding that the court would randomly select another 10 cases to compose the discovery pool of 30 cases.
The plaintiffs will have two weeks (until Oct. 2, 2020) to dismiss cases with prejudice. Cases that are dismissed will be replaced by the method they were selected (e.g., random selections by new random selection, plaintiff selections by new plaintiff selections, and defense selections by defendants), and the process will continue until there is a pool of 30 final cases.
Once the cases are selected, the bellwether plaintiff will be deposed. If the case involves a wrongful death claim, the spouse,significant other or named personal representative will be deposed. Up to two healthcare providers may also be deposed in this stage with each side selecting one.
All discovery in this phase is to be completed by Jan. 29, 2021.
German Talc-Producing Company Agrees to $72.5 Million Settlement
Meanwhile, German chemical company BASF agreed to pay $72.5 million to resolve claims it concealed evidence that its talc products contained asbestos. BASF acquired Engelhard Corporation in 2006, and Englehard produced talc from a Vermont-based mine. The raw talc was then used in the manufacture of various consumer products.
Englehard faced a talc lawsuit in 1979 when a tire worker developed mesothelioma and blamed it on the company's talc products. Pre-trial proceedings revealed that the company was aware of the presence of asbestos in one of its talc mines. The parties settled the lawsuit in 1983, with the condition that the damaging evidence would be sealed.
A lawsuit in 2009 that was also settled revealed more evidence that Englehard had known about the presence of asbestos in its products for years. In 2012, plaintiffs filed a proposed class-action lawsuit alleging that Engelhard acted fraudulently. The case was thrown out by a New Jersey federal judge but was later revived by a federal appeals court. This recent settlement is designed to resolve these claims. Beneficiaries include those who filed a lawsuit between 1984 and 2011 but had their lawsuit dismissed or voluntarily dismissed it.
J&J faces similar questions about how much it knew about its talc being potentially contaminated by asbestos. The U.S. Justice Department is pursuing a criminal investigation to determine whether the company lied about the possible cancer risks of its talc-powder products.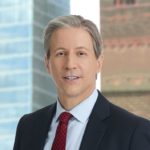 Exclusively focused on representing plaintiffs, especially in mass tort litigation, Eric Chaffin prides himself on providing unsurpassed professional legal services in pursuit of the specific goals of his clients and their families. Both his work and his cases have been featured in the national press, including on ABC's Good Morning America.