The U.S. Consumer Product Safety Commission (CPSC) recently announced that Infantino was recalling about 14,000 baby carriers. The buckles on the carriers can break, posing a falling hazard that could result in serious injuries. So far, the company is aware of no accidents or injuries related to the issue.
Baby Carriers Can Post a Falling Hazard
This product recall involves Infantino soft infant and toddler carriers. These carriers are front-facing with a front padded pouch and have a black or gray body and black straps. Carriers with the following four lot codes are included in the recall:
Go Forward 4-in-1 Evolved Ergonomic (2018 0619)
Go Forward 4-in-1 Evolved Ergonomic (2018 0719)
Flip Front2back (2018 0719)
Up Close Newborn (2018 0719)
Customers can find the name and lot code on the label sewn into the inside of the carriers. The carriers were made in China and imported by Infantino, which is headquartered in San Diego. They were sold in November and December 2019 at Target, online at Amazon.com, and at other stores nationwide. The carriers cost between $30 and $50. Infantino has assured the public that similar products with different product codes are not affected by this recall.
Customers are advised to stop using the recalled infant carriers immediately and to contact Infantino for instructions on how to receive a free replacement carrier—one that is safe to use. The company is asking that customers cut a portion of the waist belt off and send it to them for verification. Replacements will be sent within 3-4 weeks after the packet is received.
Infant Carriers: An Unrecognized Danger
Scientists have recognized infant carriers as potentially dangerous for several years now. In 2009, Greenberg and colleagues performed a retrospective chart review of children 18 months or younger who reported to the emergency room because of a fall between August 2004 and December 2005. They looked to see how many of those falls were associated with infant carrier seats.
Results showed that out of 800 children injured, 62 (7.7 percent) suffered injuries because of falls from infant carriers. The mean age of these children was 4.4 months. Of these patients, 87.1 percent were not buckled into their carriers. The falls resulted in 22 hospitalizations (35.5 percent), including 6 pediatric intensive care unit admissions.
Thirteen of the infants sustained intracranial injuries, and one required a craniotomy. Ten had isolated skull fractures. When carrier injuries were compared with falls down stairs, there were found to cause more intracranial injuries.
"Falls from infant carriers are common," the researchers concluded, "…and represent a significant source of morbidity." They suggested that further education on the proper use of the carriers as well as manufacturer labeling might help reduce the number of injuries.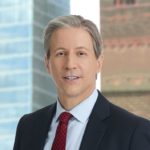 Exclusively focused on representing plaintiffs, especially in mass tort litigation, Eric Chaffin prides himself on providing unsurpassed professional legal services in pursuit of the specific goals of his clients and their families. Both his work and his cases have been featured in the national press, including on ABC's Good Morning America.