A North Carolina woman recently filed a new NuWave pressure cooker lawsuit in the U.S. District Court for the Northern District of Illinois. She claims the pressure cooker malfunctioned while she was using it, causing her to suffer from serious injuries. She seeks both compensatory and punitive damages.
Plaintiff Suffers Serious Burns When NuWave Pressure Cooker Explodes
According to the complaint, the plaintiff was using her NuWave pressure cooker on February 26, 2019. She was using it for its intended purpose of preparing meals for herself and her family and she followed the product's instructions.
She states that she suffered from serious and substantial burn injuries because she was able to rotate and open the lid while the pressure cooker was still under pressure. The NuWave Sure-Lock Safety System was supposed to prevent that from happening, but it didn't work as it should. The scalding hot contents in the cooker were forcefully ejected onto the plaintiff, seriously injuring her.
The plaintiff blames manufacturer NuWave, LLC for failing to warn about the potential failure of the Sure-Lock Safety System, and for failing to make it better with a safer alternative design.
NuWave Advertises Sure-Lock Safety System
This is one of many lawsuits that have been filed against NuWave concerning its pressure cookers. Another case was filed back in November in the same court by an Indiana woman. She claimed that she suffered serious and substantial burn injuries while using her NuWave cooker. She also blamed the incident on the fact that she was able to rotate and open the lid while the cooker was still under pressure. It exploded, ejecting the scalding contents onto her.
NuWave has used numerous media outlets to boast about its safety features, including infomercials, social media websites like YouTube, and third-party retailers. In a YouTube video, the company had a spokesperson talking about the Sure-Lock System, stating that once it is locked down, "you don't have to worry about pressure cooker blowing up or anything like this."
The spokesperson goes on to show how the lid has a Sure-Lock button in the front that indicates it is locked down. In another similar video, a separate spokesperson boasts that NuWave Nutri-Pot is "one of the best and safest on the market" with a Sure-Lock System that will not allow the pot to be opened until all the pressure is out.
The owner's manual, as well, notes that the Sure-Lock Safety System includes a 3-point lid lock that "locks the lid in place at three independent points," ensuring that it will not open once the pot is pressurized.
Crock-Pot Recalls Nearly 1 Million Pressure Cookers
It's not only NuWave pressure cookers that have been reported to explode and burn users. The U.S. Consumer Product Safety Commission (CPSC) announced on November 24, 2020, that Crock-Pot was recalling nearly 915,000 of its 6-quart Express Crock Multi-Cookers. The cookers could pressurize when the lid was not fully locked. This could cause the lid to suddenly detach while in use, posing burn risks to consumers from hot food and liquids ejected from the product.
Consumers were advised to stop using the cookers in pressure cooker mode (slow cooking and sauteing was okay) and call Crock-Pot at 800-323-9519 from 9:00 a.m. to 5:00 p.m. ET Monday through Friday for a free replacement lid. For more information, see the company's recall site.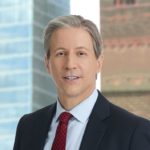 Exclusively focused on representing plaintiffs, especially in mass tort litigation, Eric Chaffin prides himself on providing unsurpassed professional legal services in pursuit of the specific goals of his clients and their families. Both his work and his cases have been featured in the national press, including on ABC's Good Morning America.