An Illinois woman recently filed a new paraquat lawsuit on behalf of her deceased father. She claims that his exposure to paraquat led to his Parkinson's disease (PD), which, in turn, led to his death.
Plaintiff's Deceased Husband Was Exposed to Paraquat for Decades
According to the complaint, the plaintiff's father was regularly exposed to paraquat from in or around 1965 through 2016. He mixed and applied the herbicide at the distribution plant and on the farmlands where he lived. On numerous occasions, he came into contact with it while mixing and spraying it. He also lived near the fields where the herbicide was applied.
Throughout his exposure, he was not aware that ingestion of paraquat could allegedly cause such serious health issues as Parkinson's disease. He was diagnosed with the disease and later succumbed to it on September 30, 2019. His daughter was appointed a special representative of his estate and brings this action both individually and on behalf of her father's estate.
Studies Suggest Paraquat Exposure Could Increase the Risk of Parkinson's Disease
Paraquat is a popular herbicide used to kill broadleaf weeds and grasses before the planting or emergence of more than 100 fields, fruit, vegetable, and plantation crops, as well as to control weeds in orchards and to desiccate (dry) plants before harvest.
Paraquat is highly toxic to plants and animals and is designed to remove plants by creating oxidative stress, which leads to the degeneration and death of plant cells. The herbicide can damage and kill an animal and human cells the same way and is one of only a handful of toxins scientists use to produce animal models of Parkinson's disease.
Many animal and laboratory studies involving paraquat have shown that it damages and kills dopaminergic neurons in the brain—the same neurons that are damaged in Parkinson's disease. In a 2019 study, for example, scientists showed that paraquat and maneb exposure could induce this type of damage to dopaminergic neurons.
Many epidemiological studies have also connected pesticide exposure to an increased risk of PD. Paraquat, in particular, has been implicated in several, including a 2012 study in which scientists reported that the risk of PD from paraquat exposure could be particularly high in those individuals with a genetic vulnerability to the disease.
In a later 2013 review of the scientific literature, researchers concluded: "The literature supports the hypothesis that exposure to pesticides or solvents is a risk factor for PD."
EPA Implements New Measures to Improve Paraquat Safety
The U.S. Environmental Protection Agency (EPA) acknowledged in 2016 that numerous studies had linked paraquat to PD, and put into place specific certification training that applicators must complete before being allowed to use paraquat. In July 2021, after receiving and considering public comments on the herbicide, the EPA required mitigation measures to reduce the risks associated with it.
Meanwhile, those individuals who have been harmed by the herbicide claim these steps are not enough, and that the manufacturer needs to do more to warn users of the risks. According to them, paraquat makers were aware of the issues decades ago, yet failed to take meaningful action to protect consumers.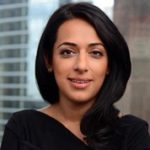 Exclusively focused on representing plaintiffs—especially in mass tort litigation—Roopal Luhana prides herself on providing unsurpassed professional legal services in pursuit of the specific goals of her clients and their families. While she handles complex cases nationwide on behalf of consumers, Ms. Luhana resides with her family in Brooklyn, New York.