An Illinois woman has filed a new Uloric Wrongful Death lawsuit on behalf of herself and her deceased mother. The plaintiff claims that her mother was prescribed Uloric (febuxostat) for the treatment of gout, but that the medication was unsafe.
On Feb. 21, 2019, the U.S. Food and Drug Administration (FDA) announced it was requiring the addition of a boxed warning—the most serious type of warning—on Uloric's product labeling. This change came after the agency had determined that Uloric increased the risk of heart-related death and death from all causes.
Plaintiff Blames Uloric for Her Mother's Death
According to the complaint, the plaintiff's mother was prescribed Uloric for her gout in 2018. She and her doctor relied on the manufacturer's information concerning the drug and believed it to be a safe and appropriate treatment for her condition.
Gout is a type of inflammatory arthritis caused by a buildup of uric acid crystals in the joints. These crystals can cause pain, inflammation, and tenderness, often at the base of the big toe. Uloric (febuxostat) helps lower uric acid levels in the blood.
On May 8, 2018, the decedent went to the hospital because after developing severe chest pain.  She was diagnosed with non-ST-elevation myocardial infarction, a type of heart attack.
On July 13, 2018, the decedent passed away while in the hospital. The causes of death were sudden cardiac arrest, coronary artery disease, and ischemic cardiomyopathy. The plaintiff alleges that her mother's heart attack and death were the result of her Uloric use and seeks damages from manufacturer Takeda Pharmaceuticals.
FDA Warns that Uloric Can Increase Risk of Death
In 2009, the FDA approved Uloric for the treatment of gout.  At that time, the agency required the manufacturer to include a warning and precaution regarding possible cardiovascular events in patients treated with the drug. As a condition of approval, Takeda had to conduct a large postmarket safety clinical trial.
That trial involved 6,000 patients with gout who were treated with either Uloric or allopurinol, an older gout treatment.  The researchers looked at the risk of heart-related death, non-deadly heart attack, non-deadly stroke, and unstable angina.
Results showed that overall, Uloric did not increase the risk of these events compared to allopurinol. When the outcomes were evaluated separately, however, Uloric showed an increased risk of heart-related deaths and death from all causes.
As a result of these findings, the FDA required the addition of a black box warning on Uloric, and also limited its approved use only in certain patients who did not experience adequate results with allopurinol. The agency also recommended that patients tell their doctors about any history of heart problems or stroke, and advised doctors to reserve Uloric for use only in patients who couldn't tolerate allopurinol.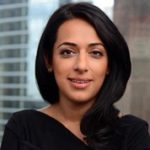 Exclusively focused on representing plaintiffs—especially in mass tort litigation—Roopal Luhana prides herself on providing unsurpassed professional legal services in pursuit of the specific goals of her clients and their families. While she handles complex cases nationwide on behalf of consumers, Ms. Luhana resides with her family in Brooklyn, New York.