On August 19, 2012, Illinois resident Jamie Rae filed a lawsuit against James Dalla Riva, an obstetrician who worked at Anderson Hospital in Maryville. Rae claimed that the doctor had failed to provide the right standard of care during the birth of her baby, resulting in permanent and irreversible injuries.
In a recent September 2014 verdict, a Madison County jury awarded Jamie Rae $1 million in damages.
Baby Suffers from Shoulder Dystocia
Rae went into the hospital on March 1, 2011. Doctors made the decision to induce labor about 6:00 a.m. According to her complaint, at about 4:30 in the afternoon, she was told to push, but the baby wasn't coming out.
Turns out that the baby's shoulder was caught under the mother's pubic bone—a condition known as "shoulder dystocia." A rare emergency, it can happen during delivery if the baby is large, if the mother has a small pelvis, or if the baby is not positioned correctly. Other factors that can increase risk include gestational diabetes, induced labor, and mothers who are overweight.
Shoulder dystocia is a delicate condition that requires careful care by obstetricians. If the baby is left too long, he or she may have trouble breathing. If doctors use too much pressure to get him or her out, he or she can suffer other lasting injuries.
According to Rae's case, the doctor did not handle the situation correctly, as the baby was born with permanent nerve damage.
Doctor Should Have Performed C-Section
The doctor allegedly tried a number of different ways to deliver the baby girl, without success. Rae claims that he eventually applied too much downward traction on the baby's head, and she emerged with her right shoulder first, and then the left. After delivery, the baby was found to have a limp and floppy left arm. She was later diagnosed with Erb's Palsy.
Erb's Palsy occurs when the clump of nerves near the neck that control the arm are damaged during delivery. The result is arm weakness and loss of motion. Depending on the severity, the injury can affect arm movement for the rest of the child's life.
Rae claims that because her baby was large—9 pounds, 2 ounces—the doctor should have suggested delivery by cesarean section. This mode of delivery is often considered in cases where the baby is considered too big for a safe vaginal delivery.

Jury Agrees with Plaintiff
The jury agreed with Rae that medical negligence was involved, and awarded her $116,500 for disfigurement, $116,500 for disability, $116,500 for past and future pain and suffering, $134,000 for past expenses of necessary medical care, and $516,500 for medical treatment in the future.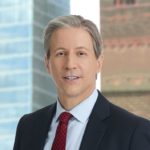 Exclusively focused on representing plaintiffs, especially in mass tort litigation, Eric Chaffin prides himself on providing unsurpassed professional legal services in pursuit of the specific goals of his clients and their families. Both his work and his cases have been featured in the national press, including on ABC's Good Morning America.