An Illinois man suffering from Parkinson's disease recently filed a new Paraquat lawsuit in the U.S. District Court for the District of California. He blames his diagnosis on his exposure to paraquat and seeks to hold manufacturer Syngenta liable for damages.
Paraquat Sold for Decades Despite Knowledge of Its Toxicity
Syngenta (formerly known as Imperial Chemical Industries or ICI), claims to have discovered the herbicidal qualities of paraquat in 1955. They developed the active ingredient in the early 1960s and first registered a commercial formulation in England in 1962 under the name Gramoxone. The herbicide first became available in the U.S. soon after that.
Since that time, paraquat has been used in the U.S. to kill broadleaf weeds and grasses before the planting or emergence of more than 100 fields, fruit, vegetable, and plantation crops, to control weeds in orchards, and to desiccate (dry) plants before harvest.
Paraquat is highly toxic not only to plants but to animals and humans as well. It injures and kills plants by creating oxidative stress that causes or contributes to the degeneration and death of plant cells. It does the same to animal and human cells.
The surfactants that are included in most paraquat formulas increase its ability to adhere to plants yet also make it more likely to adhere to human skin, mucous membranes, and other tissues including those in the mouth, nose, and throat.
Plaintiff Points to Studies Linking Paraquat to Parkinson's Disease
Scientists believe that a lack of dopamine (an important brain chemical) causes Parkinson's disease. When dopaminergic neurons—which produce dopamine—are damaged via exposure to paraquat, they can't produce as much dopamine as they did before, causing a dopamine shortage that could lead to Parkinson's.
The same properties that make paraquat toxic to cells make it toxic to dopaminergic neurons. Indeed, research has found that paraquat creates oxidative stress that results in the degeneration and death of dopaminergic neurons. It is so efficient at damaging these nerve cells that scientists sometimes use it to produce animal models of the disease in the laboratory.
In 2019, researchers conducted a systematic review of the literature and found that PD occurrence was 25 percent higher in participants exposed to paraquat. Results from a subgroup analysis also indicated a higher PD frequency in those who were exposed to the herbicide for longer periods.
The plaintiff brings counts of design defect, failure to warn, negligence, breach of warranties, and seeks both compensatory and punitive damages.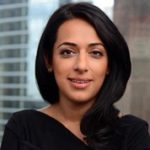 Exclusively focused on representing plaintiffs—especially in mass tort litigation—Roopal Luhana prides herself on providing unsurpassed professional legal services in pursuit of the specific goals of her clients and their families. While she handles complex cases nationwide on behalf of consumers, Ms. Luhana resides with her family in Brooklyn, New York.