An Illinois woman recently filed a new Paraquat lawsuit in the United States District Court for the Southern District of Illinois. She claims that after being exposed to the herbicide, she suffered from serious injuries. She seeks both compensatory and punitive damages.
Plaintiff Claims Defendants Were Aware of Paraquat Risks
Paraquat is a herbicide available in the United States since about 1965. Farmers and others use it to kill broadleaf weeds and grasses before the planting or emergence of more than 100 fields, fruit, vegetable, and plantation crops; to control weeds in orchards, and to desiccate (dry) plants before harvest.
Manufacturers Syngenta and Chevron sold paraquat products to end-users in the form of liquid concentrates which were then diluted with water in the tank of a sprayer and applied by spraying the solution onto target weeds. Users distributed the product onto crops with knapsack and handheld sprayers, aircraft, and trucks or tractors with attached pressurized tanks.
The manufactures typically add surfactants to their formulas to help the paraquat adhere to the leaves and enter the plant's cells. The plaintiff claims that users are exposed to the herbicide when mixing it and loading it into the sprayers, and can be over-exposed because of spills, splashes, and leaks. When paraquat products are sprayed, there is also a risk of others being exposed who may be standing nearby, as a result of spray drift and contact with sprayed plants.
Such types of exposure were well known to the manufacturers, she adds, yet they failed to warn of the potential health risks.
Plaintiff Claims Paraquat Caused Her Parkinson's Disease
The plaintiff used paraquat products regularly and frequently between 1975 and 2017 on her parents' farm, as well as from about 1980-2017 on her own farm growing corn, soybeans, and wheat. During these times, she regularly mixed, loaded, and cleaned up paraquat products, as well as sprayed them for weed control around crops using hand-held sprayers or a tractor with a spray rig.
In 2019, she was diagnosed with Parkinson's disease (PD) which she believes was caused by her prolonged exposure to the defendants' paraquat products.
PD is a progressive neurodegenerative disorder of the brain that primarily affects the motor system, causing symptoms like resting tremors, slow movements and reflexes, rigidity, and impaired balance. It can also cause secondary symptoms like constipation, sleep disturbances, and low blood pressure on rising to stand.
PD is believed to be related to the degeneration and death of dopamine-producing nerve cells in the brain. Dopamine is a neurotransmitter that is critical to the brain's control of motor function (among other things). Once dopamine-producing nerves die, they are not replaced. When enough of them die, dopamine production falls below what is necessary for normal movement which often results in PD.
Paraquat is highly toxic to both plants and animals because it contributes to the degeneration and death of living cells both directly, through oxidation, and indirectly, through oxidative stress. The plaintiff claims that hundreds of lab studies "have found that paraquat causes the degeneration and death of dopaminergic neurons."
Many epidemiological studies have also found an association between paraquat exposure and PD, including some showing a two-to-five-fold or greater increase in the risk of PD in populations with occupational exposure to paraquat compared to populations without such exposure.
The plaintiff brings counts of design defect, failure to warn, negligence, public nuisance, fraud, and breach of warranties.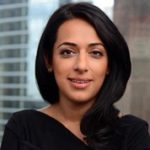 Exclusively focused on representing plaintiffs—especially in mass tort litigation—Roopal Luhana prides herself on providing unsurpassed professional legal services in pursuit of the specific goals of her clients and their families. While she handles complex cases nationwide on behalf of consumers, Ms. Luhana resides with her family in Brooklyn, New York.