According to the Insurance Institute for Highway Safety (IIHS), a total of 3,660 people died in large truck crashes in 2014. Sixteen percent of these were truck occupants, but the majority—68 percent—were occupants of other passenger vehicles. Fifteen percent were pedestrians, bicyclists, and motorcyclists.
Though the number of fatalities caused by large truck crashes has declined overall since 1979, when they were at an all-time high. Since 2009 which marked the all-time low, the numbers have gone up again. Between 2009 and 2014, the number of people who died in these crashes increased by 16 percent, and the number of truck occupants who died increased by 31 percent.
To reduce the number of large truck crashes on the highways, the National Highway Traffic Safety Administration (NHTSA), along with the Federal Motor Carrier Safety Administration (FMCSA), proposed a new rule on August 26, 2016. The new rule would require large trucks to be equipped with speed limiting devices, which are designed to reduce the risk of high-speed crashes, and to help reduce fuel costs as well.
New Rule Believed to Reduce Risk of Large Truck Crashes
The new rule would require vehicles that weigh more than 26,000 pounds to be equipped with a speed-limiting device set to a speed specified in the final rule. This device would require drivers to go no faster than that speed for the service life of the vehicle.
The rule would affect large trucks as well as large passenger vehicles, buses, and school buses that meet the weight requirement. It would also require that each vehicle, as manufactured and sold, would have the device set to the specified speed, and be equipped with a way to read the vehicle's current speed setting and two previous speed settings through an on-board diagnostic connection.
The NHTSA and the FMCSA believe that, limiting the speed of these vehicles would "reduce the severity of crashes involving these vehicles and reduce the resulting fatalities and injuries."
The proposed rule is now open for comments at http://www.regulations.gov/.
Government Focusing on Large Truck Speeding
Why is the government focusing solely on speed? The NHTSA and FMCSA state in their proposed rule that studies examining crashes have found that the severity of the crash increases with increased travel speed, and that even small increases in speed can have a large effect on the force of the impact. With large trucks, because of their large mass, even an increase of 5 mph can have devastating effects in a crash.
Reports also indicate that higher speeds require longer stopping distances, and reduce the ability of the vehicle, any restraint devices, and roadway barriers to protect vehicle occupants in a crash.
The NHTSA refers to a previous 1991 study that found that large trucks tend to travel just over the posted speed limit, and that speed limiting devices could be helpful. They concluded at that time however, that because of the small size of the population, there wasn't sufficient justification to require the devices.
Several factors have changed since then, requiring a reexamination of this safety issue. Speed limiting devices now cost less, and would be easier to install. In addition, the national maximum speed limit law has been repealed.
Should the rule pass, the NHTSA would require all large vehicles to be equipped with a speed-limiting device within three years.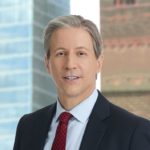 Exclusively focused on representing plaintiffs, especially in mass tort litigation, Eric Chaffin prides himself on providing unsurpassed professional legal services in pursuit of the specific goals of his clients and their families. Both his work and his cases have been featured in the national press, including on ABC's Good Morning America.