It's April and the weather is heating up in parts of the United States that were dealing with winter weather. More people will be outside and soon it will be time to tend to lawns and gardens. That also means mowing the law and possibly filling the mower with a portable gas can. It may look like a harmless piece of plastic or metal, but a gas can cause serious and sometimes fatal accidents.
In 2003, 3-year-old Landon Beadore was burned when he was putting his bike away in the basement of his home in Kansas, accidently tipping over a gas can. The fumes spread across the floor eventually igniting the furnace and water heater, and exploding. Landon had third-degree burns over 30% of his body.
State Representative Moves to Pass Gas Safety Bill
A similar accident which left a 4-year-old dead and a 3-year-old severely burned in Leavenworth Kansas prompted Representative Dennis Moore to create a measure to help prevent a tragedy like that from happening again.
In 2007, Representative Moore testified before the House Energy and Commerce Subcommittee regarding the bill, and Representative Spencer Bachus introduced bipartisan legislation, "which would require that all portable gasoline containers to be made with child resistant caps."
Later that year, the House passed the Children's Gasoline Burn Prevention Act (H.R. 814).
President George W. Bush signed the Act into law in 2009. This required "portable gasoline containers manufactured for sale in the U.S. on or after January 17, 2009 to conform to child resistance safety requirements."
The U.S. Consumer Product Safety Commission (CPSC) released a statement to NBC News stressing the importance of the child resistant cap. It also talked about the addition of "flame arrestor technology" which would prevent "flashback fires."
Tips to Avoid Accidents
In 2012, Blitz USA, the largest manufacturer of gasoline cans announced its closure. At the time company spokespeople said it was due to a "string of lawsuits." A manager spoke to FOX23 and said most of the lawsuits were from "people who burned themselves pouring gasoline on a fire."
There are a number of things consumers can do to keep themselves and others safe when using a gasoline can. The CPSC recommends the following:
• Put the gas container in a well-ventilated, cool area
• No smoke near gasoline
• Do not carry gasoline in the trunk of a car
• Buy a child-resistant gas can
• Do not put gasoline or other fuel anywhere inside your home, or near any area that could cause it to ignite
• Always keep gasoline and other fuel away from children
According to a safety guide released by the American Burn Association (ABA), 13,000-15,000 emergency room visits every year are due to gasoline-related burns.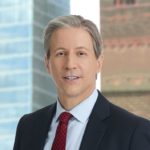 Exclusively focused on representing plaintiffs, especially in mass tort litigation, Eric Chaffin prides himself on providing unsurpassed professional legal services in pursuit of the specific goals of his clients and their families. Both his work and his cases have been featured in the national press, including on ABC's Good Morning America.