In December 2018, Marlboro cigarette manufacturer Altria invested nearly $13 billion in JUUL Labs, makers of the popular JUUL e-cigarette. The company acquired a 35-percent stake in JUUL, looking to boost business amid the decline in traditional cigarette sales.
Now, the Federal Trade Commission (FTC) wants to break up that deal. It recently discovered that Altria and JUUL entered into secret agreements that violated federal law.
Altria Agrees to Exit the E-cigarette Market to Make a Deal with JUUL
The FTC filed an administrative complaint in April 2020 seeking to void all agreements related to the transaction between Altria and JUUL and to prohibit any future agreements to combine their businesses in the cigarette market, unless they received prior approval by the FTC.
The problem, according to an FTC press release, was that Altria agreed not to compete with JUUL in the e-cigarette market, eliminating competition in violation of federal antitrust laws.
"For several years," said Ian Conner, Director of the Bureau of Competition, "Altria and JUUL were competitors in the market for closed-system e-cigarettes. By the end of 2018, Altria orchestrated its exit from the e-cigarette market and became JUUL's largest investor. Altria and JUUL turned from competitors to collaborators by eliminating competition and sharing in JUUL's profits."
In 2013, Altria entered the e-cigarette market via its subsidiary Nu Mark. By mid-2017, its MarkTen products had achieved a second-highest market share. JUUL entered the market in 2015, and in 2017 started overtaking its competitors, including Altria. By the end of that year, JUUL's market share had surpassed all other e-cigarette manufacturers.
While continuing to compete, Altria reached out to JUUL proposing various acquisition or partnership agreements, but negotiations were unproductive. By the summer of 2018, it became clear to Altria that JUUL would not make a deal unless Altria agreed to get out of the e-cigarette market. By October 2018, when JUUL had a market share of about 70 percent, Altria agreed to JUUL's demands and began to wind down its e-cigarette business. Soon after, the two companies made a deal. As part of that deal, Altria agreed it would not compete with JUUL for six years.
FTC States Agreement Caused Harm
The FTC alleges that the agreement between these two companies constitutes an unreasonable restraint of trade in violation of Section 1 of the Sherman Act and Section 5 of the FTC Act.  According to the FTC, it also substantially lessened competition in violation of Section 7 of the Clayton Act.
The agreement caused harm to competition in the following ways:
Eliminated Altria's MarkTen products from the market, thereby eliminating current and future price competition between the two companies.
Eliminated current and future innovation competition between the companies.
Eliminated current and future competition between the companies for shelf space at retailers.
Altria's exit from the market also cleared the way for JUUL to take over. JUUL has now been accused of illegally marketing its products to minors and faces hundreds of lawsuits filed by both individuals and school districts.
This administrative complaint marks the beginning of a legal proceeding in which the FTCs allegations will be tried in a formal hearing before an administrative law judge.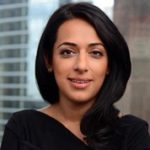 Exclusively focused on representing plaintiffs—especially in mass tort litigation—Roopal Luhana prides herself on providing unsurpassed professional legal services in pursuit of the specific goals of her clients and their families. While she handles complex cases nationwide on behalf of consumers, Ms. Luhana resides with her family in Brooklyn, New York.