Florida resident Patricia Mincey was driving her Honda Civic in Jacksonville when she reportedly ran a red light. She collided with an SUV, after which her Takata air bag deployed. Instead of protecting her, she claims, it exploded with such force that it caused catastrophic injuries that left her a quadriplegic.
Mincey recently filed a Takata air bag lawsuit against Honda and Takata, claiming the companies failed to warn the public about serious design defects in their air bags, and how these defects could cause serious injury and even death.
Victim Files Takata Air Bag Lawsuit in Florida
Mincey's accident occurred on June 15, 2014. Four days later, on June 19th, Honda implemented a recall for vehicles with Takata air bags in Florida and California. In the recall announcement, Honda noted that high humidity levels in Florida could cause defective air bag inflators to explode with too much force. The recall was too late to protect Mincey.
She filed her Takata air bag lawsuit on January 21, 2015 in the Circuit Court of the Fourth District, Duval County, Florida. She claims in her complaint that both Honda and Takata knew about the defects in their air bags long before her accident occurred. As early as 2004, Takata conducted internal company tests to determine why one of their air bags exploded, yet failed to report any incidences or concerns to the National Highway Traffic Safety Administration (NHTSA) at that time.
In January of this year, the NHTSA fined Honda $70 million for failing to report deaths, injuries, and warranty claims to the federal government. They have also stepped up oversight into the company's reporting processes.
Recalls Too Late to Protect Drivers
In October 2014, the NHTSA called for a nationwide recall of all Takata driver's side air bags. Takata resisted the expansion, but Honda announced in December 2014 that they were planning a global investigative recall. Other automakers have followed suit, expanding previous recalls to include all 50 states.
These recalls are coming very late in the game, however. As early as 2009, a teenager was killed in Oklahoma when her air bag exploded and shot metal fragments into her neck. Later that same year, a Virginia woman was killed when the air bag in her 2001 Honda exploded and severed arteries in her neck. In 2013, another driver was killed in Los Angeles when a Takata air bag in a 2002 Acura exploded.
Just recently, a Houston man was killed by an exploding air bag on January 18, 2015. His vehicle was subject to an earlier recall, but as he had purchased it only a few months prior to the accident, he was unaware of any recall or air bag problems.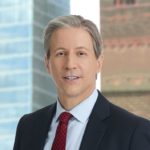 Exclusively focused on representing plaintiffs, especially in mass tort litigation, Eric Chaffin prides himself on providing unsurpassed professional legal services in pursuit of the specific goals of his clients and their families. Both his work and his cases have been featured in the national press, including on ABC's Good Morning America.