An Army veteran from Florida recently filed a new 3M dual-ended Combat Arms Earplugs (v2) lawsuit against 3M Company. The case was filed in the Western District of Missouri.
The plaintiff alleges that while he was on active military duty, he used the defendant's earplugs, which were standard issue in the military at the time. Because the earplugs allegedly didn't work as they were supposed to, he states that he now suffers from tinnitus, a chronic ringing or noise in the ears.
Plaintiff Wore Earplugs and Still Ended Up with Tinnitus
According to his complaint, the plaintiff joined the Army Reserves in March 2007 at the age of 17. Prior to that time, he displayed no signs or symptoms of hearing loss or tinnitus. He trained at Fort Leonard Wood in 2007 and was deployed to Afghanistan from 2011 to 2012.
During his pre-deployment training and deployment, the plaintiff wore the 3M Dual-ended Combat Arms earplugs, as they were provided to him by the military. He states that he wore the earplugs as instructed while in training and in the field, and while firing weapons at Fort Leonard Wood.
Despite taking the proper precautions to protect his hearing, he was diagnosed with tinnitus in 2014 in Florida.
3M/Aearo Falsified Earplug Testing Results
On July 26, 2018, 3M agreed to pay $9.1 million to resolve allegations that it knowingly sold defective earplugs to the military without disclosing those defects. The Department of Justice (DOJ) stated in a press release that 3M "violated the False Claims Act by selling or causing to be sold defective earplugs to the Defense Logistics Agency."
Specifically, 3M and its predecessor, Aearo Technologies (which 3M acquired in 2008), knew their earplugs were too short for proper insertion into some users' ears, and could thus loosen imperceptibly, after which they would no longer provide the expected hearing protection.
The companies were allegedly aware of this problem as early as the year 2000 but did not warn the military or earplug users.
The earplugs are designed to be worn in two different ways—in a closed or open position.
When in the closed position, they are supposed to provide complete blockage of sound to protect from hearing damage. When worn in the open position, they are supposed to block loud sounds, like explosions and artillery fire, but to allow in softer sounds like spoken commands.
In January 2000, 3M/Aearo conducted testing on the earplugs in its own laboratory. Results revealed a noise reduction rating (NRR) of only about 10,9, which was far below the standards required by the military.
Testing personnel determined then that when the earplug was inserted into the ear, the basal edge of the third flange would press against the wearer's ear and fold backward. Then when the pressure was released, the flanges would return to their original shape, causing the earplug to loosen slightly.
Rather than correct the design, testing personnel discovered that if they folded back the flanges prior to insertion, the earplugs would fit correctly and testing results would line up with military requirements. Yet they never warned users that they needed to manipulate the earplugs this way to obtain a proper fit.
3M/Aearo also allegedly falsified results of the open end of the earplugs, making them appear to protect from loud sounds while allowing softer sounds through, when in reality they also failed to protect hearing as expected because of fitting problems.
All federally-filed 3M lawsuits are under consideration for possible consolidation into one court. The Judicial Panel on Multidistrict Litigation (JPML) heard arguments on consolidation on March 28, 2019.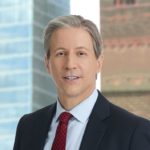 Exclusively focused on representing plaintiffs, especially in mass tort litigation, Eric Chaffin prides himself on providing unsurpassed professional legal services in pursuit of the specific goals of his clients and their families. Both his work and his cases have been featured in the national press, including on ABC's Good Morning America.