The U.S. Consumer Product Safety Commission (CPSC) announced on October 24, 2017, that Fisher-Price was recalling about 63,000 of their "Soothing Motion Seats" made for babies. These seats bounce and sway and play songs and nature sounds to help soothe and calm a baby. They also include overhead mobiles with three colorful toys and a mirror.
The problem, according to the CPSC, is that the motor that powers the moving seat can overheat, posing a fire hazard.
Fisher-Price Receives Reports of Soothing Seats Overheating
Fisher-Price has received 36 reports of their soothing motion seats overheating, including one report of a fire contained within the motor housing. Fortunately, no injuries have been reported.
The seats were sold at BuybuyBaby, Target, Toys R Us, Walmart, and other stores nationwide, and online at Amazon, between November 2015 and October 2017. Each one sold for about $160 for the Soothing Motions Seat, and $175 for the Smart Connecting Soothing Motions Seat. They were manufactured in China, and imported by Fisher-Price.
According to reports, the recall includes the following model numbers:
CMR35
CMR36
CMR37
DYH22
Smart Soothing Motions Seats with model number CMR39
Customers who have these models are encouraged to stop using them immediately and contact Fisher-Price at 800-432-5437 or online at service.mattel.com (Recalls & Safety Alerts). The company promises a full refund.
KID Report Seeks to Raise Awareness of Dangerous Children's Products
This is one of many recalls made because of fire hazards. On November 1, 2017, the CPSC announced that Little Mass, a subsidiary of Mass Creation, Inc., was recalling about 2,300 of their children's nightgowns and pajama sets because they failed to meet flammability standards for children's sleepwear, posing a risk of burn injuries. Little Mass offered consumers a full refund, and advised them to contact the company at 800-977-9086 or online at www.littlemass.com (Product Recall).
In September 2017, "Kids in Danger" released a report called "Playing with Fire Hazards" to raise awareness about dangerous children's products. In their research for the report, investigators discovered increasing rates of recalled products. An average of 12.1 products were recalled for fire and burn hazards each year between 2007 and 2017, which was a much higher average than the 5.47 products recalled between 1992 and 2007.
"The fact that significantly more products were recalled in the past 10 years compared to the preceding 15 years is concerning," said Celia Cullom, the report's author, in a press release. "It indicates that dangerous products are making their way into consumers' homes at an ever-increasing rate."
Between 2007 and 2017, for example, a total of 121 children's products were recalled because of burn and fire hazards. Related to those recalls were 1,000 reports of incidents, including 159 injuries and two deaths. "Many of these incidents could be prevented," the report reads, "by holding manufacturers and retailers of children's products to higher standards.
Most of the recalls were similar to the one made by Little Mass—implemented because of violations of the federal flammability standard, which has been active since 1953.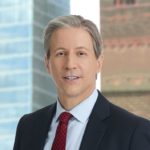 Exclusively focused on representing plaintiffs, especially in mass tort litigation, Eric Chaffin prides himself on providing unsurpassed professional legal services in pursuit of the specific goals of his clients and their families. Both his work and his cases have been featured in the national press, including on ABC's Good Morning America.