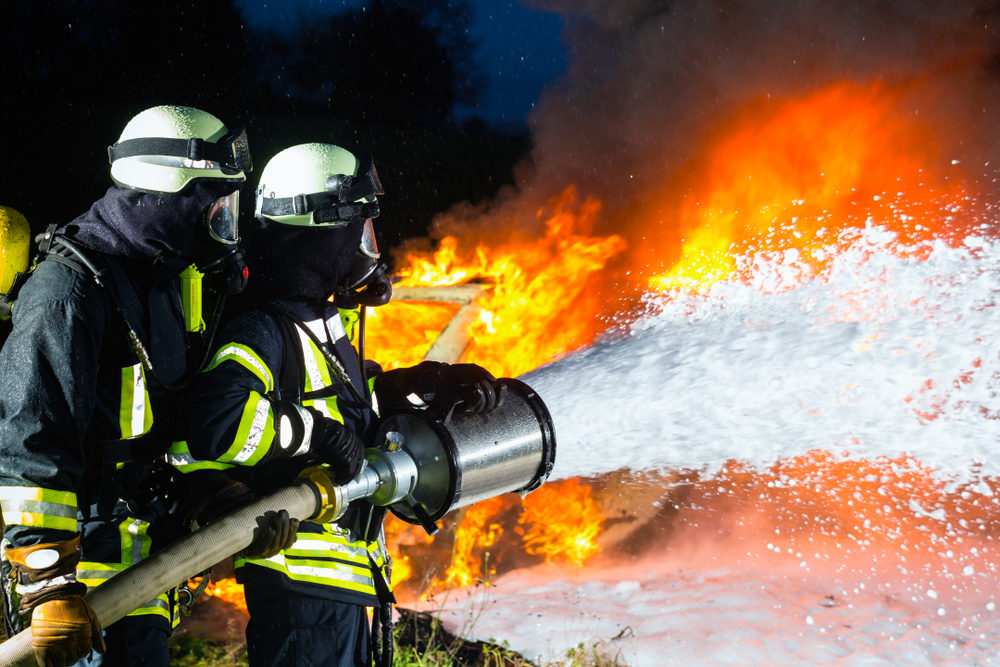 An Ohio man recently filed a new firefighting foam lawsuit in the U.S. District Court for the District of South Carolina, Charleston Division. He claims that after being exposed to firefighting foams manufactured by 3M, Chemguard, and other companies, he suffered from serious health conditions.
Firefighter Diagnosed with Kidney Cancer
Aqueous film-forming foams (AFFF) are specialized products designed to put out petroleum-based fires. They have been used for decades by military and civilian firefighters to extinguish fires in training and in response to so-called "Class B" fires, which are fires in flammable liquids like gasoline, petroleum greases, tars, oils, oil-based paints, solvents, and alcohols.
AFFFs contain toxic chemicals known as polyfluoroalkyl substances (PFAS), including perfluorooctanoic acid (PFOA) and perfluorooctane sulfonic acid (PFOS). These chemicals can bind to proteins in human blood and remain in the body for long periods. They have been linked to an increased risk of certain types of cancer, as well as thyroid problems, hypertension during pregnancy, and high blood cholesterol.
The plaintiff was a firefighter and regularly used AFFFs in training to extinguish fires during his career. He states that he used the products as directed, and relied on the manufacturers' instructions as to the proper handling of the products.
After years of using AFFFs, the plaintiff was diagnosed with kidney cancer, which he blames on his exposure to the products. He claims that the defendants—the manufacturers of these foams—were well aware of their toxic nature and the danger to those using them, but failed to provide adequate warnings about the risks.
Decades of Research Showed PFAS Toxic and Dangerous to Health
As early as the 1960s, animal tests performed by the defendants manufacturing and/or using PFAS indicated that exposure to these chemicals resulted in various adverse health effects. By the end of that decade, additional testing indicated that the chemicals were resistant to environmental degradation, and by the 1970s, additional research showed that at least PFOA and PFOS could accumulate in the blood/body of exposed individuals.
In the 1980s, additional research showed that  PFOA caused testicular tumors in animals. DuPont, which used PFAS in the manufacturer of Teflon and other products, classified PFAS as a confirmed animal carcinogen and possible human carcinogen. By the end of that decade, it is alleged that it had become clear to all defendants that these chemicals were toxic in animal studies and therefore, were likely to present a cancer risk to humans.
More research followed in the 1990s, confirming previous findings in animals, and by at least 2010, additional research by defendants like 3M and DuPont revealed multiple potential health problems among workers exposed to PFAS, such as increased cancer incidence, hormone disruption, and thyroid and liver impacts.
Based on the evidence, the U.S. Environmental Protection Agency (EPA) asked manufacturers to phase out certain PFAS by the year 2015, so companies transitioned to other types of chemicals, including those with six or fewer carbons, called "short-chain PFAS." It is unclear whether these are safer alternatives. Some animal studies have already indicated that they may also be carcinogenic.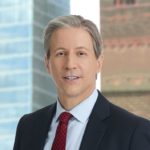 Exclusively focused on representing plaintiffs, especially in mass tort litigation, Eric Chaffin prides himself on providing unsurpassed professional legal services in pursuit of the specific goals of his clients and their families. Both his work and his cases have been featured in the national press, including on ABC's Good Morning America.