On Dec. 31, 2018, Bayer stopped selling and distributing Essure—a permanent birth control device—because lawsuits and plummeting sales made the "Essure business no longer sustainable."  The company made the decision after thousands of women complained that the device caused dangerous and painful side effects, and in many reported cases the women required removal of their Essure devices.
By the end of 2019, all Essure units that had not been implanted were to be returned to Bayer. The FDA promised to continue to evaluate medical device reports related to Essure and to inform the public of any new information.
Bayer, however, recently received a reprieve from the FDA on sharing that type of information.  The company asked the FDA for a variance on reporting requirements, and recently received that variance, which means they don't have to share certain adverse medical reports until April 30, 2021.
FDA Receives Thousands of Reports of Essure Problems
The FDA stated in an April 24, 2020 press release that it granted Bayer's request for a variance "because of the anticipated volume and nature of this information." Under the new conditions, Bayer will have to start providing reportable adverse events related to Essure to the FDA in July 2020 and then must continue submitting additional reports every month.
The FDA will then make those reports publicly available on its Problems Reported with Essure webpage.  Summary information about the events will also be available on the FDA's MAUDE database.
Though the public release of current reports regarding Essure may be delayed, there are plenty of past reports indicating the problems women experienced with Essure. Between November 4, 2002, when Essure received FDA approval, and December 31, 2019, the FDA received nearly 48,000 medical device reports related to Essure. Between 2013 and 2015, most were voluntarily submitted by women implanted with the Essure device.
From 2002 to 2019, the most frequently cited patient problems with the Essure implant were pain/abdominal pain, heavier menstrual periods, headaches, fragmentation of the device, perforation, fatigue, weight fluctuations, depression/anxiety, hypersensitivity/rash, and hair loss.  Most of the reports received listed multiple patient problems.
In total, there were 65 reports of death, 21 pregnancy losses, five reports of the death of an infant after live birth, and two incidences of ectopic pregnancies.  The FDA also received a total of over 3,800 reports of pregnancies with Essure from 2002 and 2019.
Bayer Essure Lawsuits
Bayer is currently defending tens of thousands of Essure lawsuits filed around the country.  The plaintiffs claim that the permanent birth control device caused serious and debilitating injuries and that Bayer failed to provide adequate warnings about the risks.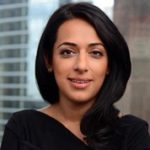 Exclusively focused on representing plaintiffs—especially in mass tort litigation—Roopal Luhana prides herself on providing unsurpassed professional legal services in pursuit of the specific goals of her clients and their families. While she handles complex cases nationwide on behalf of consumers, Ms. Luhana resides with her family in Brooklyn, New York.