The FDA recently alerted healthcare providers and diabetes patients to another metformin recall. This time, it is Nostrum Laboratories that is recalling four lots of extended-release (ER) metformin (two lots of 500 mg tablets, and two of 750 mg tablets). The company found through testing that these medications, like other metformin ER drugs, may be contaminated with unsafe levels of N-nitrosodimethylamine (NDMA), a cancer-causing agent.
FDA Investigates NDMA in Metformin Drugs
Metformin is an oral diabetes medicine that helps to control blood sugar levels. The drug works by decreasing the amount of glucose absorbed from food and the amount produced in the liver. It also increases the body's response to insulin, the hormone that controls the amount of glucose in the blood. It may be used alone or in combination with insulin or other medications to treat diabetes.
Metformin was introduced to the market in 1995. A 1998 study confirmed its ability to lower blood sugar levels and benefit heart health. Since then, metformin has been the first-line treatment for diabetes.
On December 5, 2019, the FDA announced it had been investigating the presence of impurities like NDMA in some types of drugs, and that it was aware that some metformin medications in other countries were reported to have low levels of NDMA. The FDA was not aware at the time of any metformin drugs in the U.S. testing high for the cancer-causing substance but stated it was looking into the issue.
On February 3, 2020, the FDA posted laboratory results showing NDMA levels in some metformin products approved in the U.S. None of them were above the limit of 96 nanograms set by the FDA. But then on May 28, 2020, the FDA revealed that laboratory testing showed levels of NDMA above the agency's acceptable intake limit in several lots of ER metformin. The agency worked with five manufacturers to recall the affected products.
Since then, the FDA has provided regular updates concerning NDMA in metformin. On June 11, 2020, the agency alerted patients and healthcare providers to five companies recalling ER metformin drugs, including Apotex, Amneal, Marksans, Lupin, and Teva.
Other Medications Also Found to Contain NDMA
Several more companies have now joined the original five companies in recalling lots of ER metformin drugs due to the possibility they could contain unsafe levels of NDMA. In addition to the companies named above, the following companies have recalled at least some lots of metformin:
Bayshore Pharmaceuticals
Granules Pharmaceuticals
Avkare
PD-Rx Pharmaceuticals
The Harvard Drug Group
Preferred Pharmaceuticals
Sun Pharmaceutical Industries
Some of these companies are repackagers for Amneal, Marksans, and Apotex. Nostrum Laboratories is the most recent manufacturer to join the list of companies recalling lots of metformin.
Other drugs have also been found to contain low levels of NDMA, including antacid drug Zantac (ranitidine), and blood pressure drugs valsartan and losartan. Patients should talk to their doctors about potential alternatives to these medications.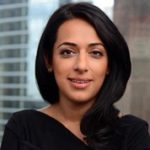 Exclusively focused on representing plaintiffs—especially in mass tort litigation—Roopal Luhana prides herself on providing unsurpassed professional legal services in pursuit of the specific goals of her clients and their families. While she handles complex cases nationwide on behalf of consumers, Ms. Luhana resides with her family in Brooklyn, New York.