The family of a man killed by a Takata air bag explosion has filed a Takata air bag lawsuit in Harris County, Texas. The family names both Takata and Honda as defendants in the case, as well as All Stars Auto Sales, which is where the victim bought the car in April 2014.
Texas Man Suffers Deadly Injury to the Neck
Carlos Solis was involved in a car accident on January 18, 2015. He was driving his 2002 Honda Accord at the time in Spring, Texas. His car suffered only minor damage, but it had a Takata air bag that ruptured during the collision, sending a metal shard into Solis' neck.
The shard was too deep for authorities to see at the accident site, but it severed Solis' carotid artery and jugular vein, causing a lot of blood loss. Solis' brother Scott tried to stop the bleeding by applying pressure, but Carlos bled too much and died on the scene.
It wasn't until a later autopsy that the Harris County Medical Examiner found the piece of metal in the body, lodged in the shoulder and cervical spine. Honda later confirmed that the air bag had ruptured in the accident, and that the vehicle was included in a 2011 recall for the driver's side air bag. The air bag was never repaired, however.
Victim Unaware of Unaddressed Recall on His Vehicle
Since Solis bought the used vehicle in 2014, he was not aware of the recall. He never received a notice himself, and received no warnings from the auto dealership.
Just recently the National Highway Traffic Safety Administration (NHTSA) called on Congress to pass new legislation that would require used car dealerships and rental companies to address recalls immediately before renting or selling the vehicles to consumers. Currently, there is no law requiring these companies to do that, and customers like Solis are driving around cars that are under recall but have not been repaired.
The Solis' Takata air bag lawyer stated that the family filed their Takata air bag lawsuit in part to increase awareness and help reduce the risk of others driving unsafe vehicles. The plaintiffs claim Honda and Takata have known about problems with Takata air bags for years, and failed to take the proper steps to protect the public or even warn them of the risks.
They also point out in their complaint that Takata switched to ammonium nitrate to inflate their air bags a few years ago, despite knowing that it was unstable. Their attorney likened the resulting product to a "hugely dangerous bomb inside a driver's side air bag."
So far, at least six deaths and more than 100 injuries have been linked to defective Takata air bags.
Takata Air Bag Lawsuits Centralized in Florida
Honda recently expanded its Takata air bag recalls to include all 50 states and several countries worldwide. They urge vehicle owners to check www.recalls.honda.com and www.recalls.acura.com for information on which vehicles are affected.
Meanwhile, all federal Takata air bag lawsuits have been consolidated in the Southern District of Florida. Since 2013, automakers have recalled more than 14 million U.S. vehicles with Takata air bags.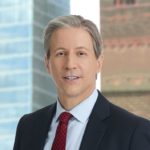 Exclusively focused on representing plaintiffs, especially in mass tort litigation, Eric Chaffin prides himself on providing unsurpassed professional legal services in pursuit of the specific goals of his clients and their families. Both his work and his cases have been featured in the national press, including on ABC's Good Morning America.