On June 7, 2021, the U.S. Judicial Panel on Multidistrict Litigation (JPML) ordered all federally filed Paraquat lawsuits to be centralized in the Southern District of Illinois. Since that time, the parties have been working toward selecting a few cases for early trials. According to a recent case management order, the first trial is scheduled to begin in November 2022.
Court Appoints Special Master and Indicates Early Trial Date
Judge Nancy J. Rosenstengel, who was assigned to oversee the litigation proceedings, signed the case management order on July 14, 2021. In it, she noted that more than 155 cases are pending in the court so far, with additional related cases pending in state courts in California and Illinois.
The plaintiffs claim that exposure to the herbicide paraquat, which has been used on crops in the U.S. since the 1960s, can cause the development of Parkinson's disease. The Court expects many more cases to be filed in the coming months.
Because of the complexity of the litigation, the court appointed a special master to assist in the handling of the cases. The special master will meet and confer with the plaintiffs' lead counsel and the defendants to make reports and recommendations concerning the schedule for discovery, discovery protocols, establishing and maintaining a database of plaintiffs, and selecting plaintiffs whose cases will be set for trial starting November 15, 2022.
The first case that goes to trial in the MDL will likely be one of a series of early "bellwether" trials that will help the parties determine how juries may react to the evidence presented in court. The outcome of these trials may impact settlement negotiations.
Studies Link Exposure to Paraquat with Increased Risk of Parkinson's Disease
Several scientific studies have linked exposure to pesticides with Parkinson's disease. Paraquat, in particular, has been found to potentially increase the risk of the disease, particularly in genetically vulnerable people.
Farmers use paraquat to control invasive weeds and plants in more than 100 crops, including cotton, corn, and soybeans. They also use it to desiccate (dry) some crops before harvest. It is not designed for residential use, and applicators must go through a certification process before they can apply it.
Paraquat works by damaging and killing plant cells through oxidation and oxidative stress. It is just as toxic to animals and humans as it is to plants. Animal studies have found that it can cause the degeneration and death of neurons that produce dopamine in the brain—a hallmark characteristic of Parkinson's disease. (Dopamine is a neurotransmitter important to body movement.)
In 2005, scientists reported that farmers who used herbicides like maneb and paraquat were more at risk for Parkinson's. In a 2018 study, scientists found that low-level exposure to pesticides like paraquat and maneb disrupted cells in a way that mimicked the effects of mutations known to cause Parkinson's.
In 2019, researchers conducted a systematic review of the literature and found that PD occurrence was 25 percent higher in participants exposed to paraquat. Plaintiffs claim that the makers of the herbicide were well aware of these risks years ago, but failed to do enough to protect applicators.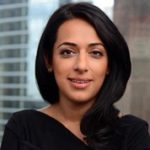 Exclusively focused on representing plaintiffs—especially in mass tort litigation—Roopal Luhana prides herself on providing unsurpassed professional legal services in pursuit of the specific goals of her clients and their families. While she handles complex cases nationwide on behalf of consumers, Ms. Luhana resides with her family in Brooklyn, New York.