On September 24, 2019, a Delaware woman filed a new Instant Pot pressure cooker lawsuit against Instant Brands, Inc., a Canadian Corporation, and Double Insight, Inc., doing business as Instant Pot Company.
The plaintiff claims that after using the Instant Pot, she suffered from serious injuries. She filed the case in the Superior Court of the State of Delaware.
Plaintiff Suffers Burns When Pressure Cooker Explodes
According to her complaint, the plaintiff purchased her new pressure cooker on December 26, 2016. Nine months later, she was using it to make a meal, which she had done several times, when it exploded, causing her to suffer from serious burn injuries.
She says the problem is that the pressure cooker's lid can be rotated and opened while the pot is still under pressure. Instant Pot claims it has safety mechanisms in place to prevent this from happening—specifically, a feature that detects the position of the lid, and once the lid is locked, it will not allow it to be opened as long as the contents are under pressure.
On the defendants' YouTube page, for example, is this statement, "With 10 safety features built-in, you can use your Instant pot with confidence, knowing that it is not going to explode."
Yet that's exactly what allegedly happened to the plaintiff. While using the pot, she claims she opened the lid and the scalding hot contents were forcefully ejected from the cooker onto her body. The supposed safety mechanisms did not work as advertised.
In a video during which a spokesperson introduces the Instant Pot to the viewer, the spokeswoman stated that the "new model detects the position of the lid" and "once the lid is locked, and the contents are under pressure, there's no way to open the pressure cooker."
The Owner's Manual for the product also states that safety mechanisms include a safety lid lock, pressure regulatory, leaky lid smart detection, auto pressure control, excess pressure protection, and more.
The plaintiff states that she used her pressure cooker for its intended purpose of preparing meals for herself and her family, and did so in a manner that was reasonable and foreseeable by the defendants, yet she suffered serious and substantial burn injuries. She is seeking compensatory damages for bodily injuries, medical expenses, lost wages, physical pain, and other damages.
Pressure Cookers Linked with History of Burn Injuries
Pressure cookers have a long history of use and can be dangerous, but recent models take advantage of new technologies to supposedly make them safer. Still, people continue to get hurt. Several brands of pressure cookers have been linked with injuries because of other defects, including Tristar, Crofton, Ultex, Welbilt, Breville, Cuisinart, Instant Pot, Nuwave, and more.
In March 2018, ABC News reported that a Texas mom was cooking with her Instant Pot when it exploded, "sending hot vegetable soup flying." She said she had used the pot for nearly a year, but one time after tossing a kitchen towel over the top, the pot exploded. She suffered from burns on her neck and arm.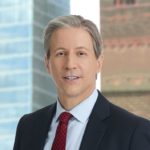 Exclusively focused on representing plaintiffs, especially in mass tort litigation, Eric Chaffin prides himself on providing unsurpassed professional legal services in pursuit of the specific goals of his clients and their families. Both his work and his cases have been featured in the national press, including on ABC's Good Morning America.