What are the risk factors for transvaginal mesh complications? Until now, doctors didn't know. Women implanted with vaginal mesh devices made by C.R. Bard, American Medical Systems (AMS), and other manufacturers, have complained of problems like erosion, bleeding, infections, and painful sexual intercourse. But why some women suffered these injuries and others didn't was mostly a mystery.
Now, a new study by Russian scientists indicates that some women may be more at risk for complications with vaginal mesh because of their age or other characteristics. These women may want to think twice before choosing a mesh option for the repair of pelvic organ prolapse or stress urinary incontinence.
Study Shows 17 Percent of Patients Suffer Complications
For this study, researchers observed 677 patients from six different health centers, ranging in age from about 48 to 72. All had undergone surgery for pelvic organ prolapse between 2006 and 2010. Some had more severe prolapse than others. Scientists performed follow-up evaluations one month and three months after the initial surgery.
Results showed that over 17 percent of the patients experienced vaginal mesh complications after the surgery. Of these, 2.2 percent developed bleeding during surgery, 5.5 percent developed significant pelvic and vaginal hematomas, and 1.6 percent suffered bladder injury during the surgery. In addition, 5 patients suffered rectal damage and one suffered ureteral trauma.
After the surgery, 4.8 percent suffered mesh erosion, and 2.4 percent complained of pain during intercourse. A total of seven patients also suffered from mesh shrinkage, and four suffered pelvic abscesses.
Complications Similar to Those Reported to FDA
The scientists presented their findings at the 28th annual European Association of Urology Congress held in 2013. Though researchers found that many women experienced complications both during and after the surgery, three groups were more likely to suffer injuries: 1) younger women, 2) those who went through hysterectomies at the same time, and 3) those with less severe forms of pelvic organ prolapse.
The fact that vaginal mesh erosion was the most commonly reported complication echoes the findings of the FDA in their review of transvaginal mesh problems. Between 2008 and 2010, the agency reported that the most frequent complication for surgical mesh devices in pelvic organ prolapse repair was mesh erosion through the vagina, also called exposure, extrusion, or protrusion. Other common complications included bleeding, pain, infections, pain during sexual intercourse, organ perforation, and urinary problems.
Lawsuits Continuing in Southern District of West Virginia
Thousands of women have filed transvaginal mesh lawsuits in an effort to recover damages for their mesh-related injuries. Federal lawsuits with claims involving mesh products made by C.R. Bard, AMS, Boston Scientific, Ethicon, and Coloplast have been consolidated in the Southern District of West Virginia for pre-trial proceedings.
In the first two lawsuits to go to trial, the plaintiffs have prevailed. A California state jury awarded $5.5 million in damages to a woman who suffered from complications after being implanted with Bard Avaulta mesh. A New Jersey state court awarded $11.1 million in damages to a woman who suffered complications from Ethicon Gynecare Prolift mesh.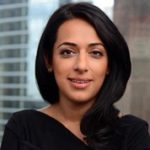 Exclusively focused on representing plaintiffs—especially in mass tort litigation—Roopal Luhana prides herself on providing unsurpassed professional legal services in pursuit of the specific goals of her clients and their families. While she handles complex cases nationwide on behalf of consumers, Ms. Luhana resides with her family in Brooklyn, New York.