Lithium-ion batteries, such as those that power laptops, tablets, cell phones and e-cigarettes, can short-circuit sometimes, leading to smoking, burning, fires, and even explosions. Because of the risk, the Federal Aviation Administration (FAA) prohibits all spare (uninstalled) lithium-metal and lithium-ion batteries, e-cigarettes, and vaping devices in checked baggage. Instead, they must be carried with the passenger in a carry-on bag in the cabin.
Unfortunately, that does not always mean that these items will remain safe. On February 13, 2019, a Delta flight getting ready to leave LaGuardia airport in New York was delayed because of a fire caused by an e-cigarette. The device was packed in a carry-on bag as it was supposed to be, but that did not stop it from catching fire.
Vape Pen Battery Pack Starts Fire in Plane Cabin
CBS News reports that people were still boarding the plane bound for Houston, Texas when flames "shot out of the overhead storage bin and sent smoke billowing through the cabin."
Witnesses said that the fire created a very strong smell and sent sparks flying above the seats in row 10. A flight attendant used a fire extinguisher on the blaze and then instructed the passengers to deplane. Fortunately, no one was injured. All passengers did have to catch a different flight to Houston.
ABC News obtained a statement indicating that the fire was caused by an overheated battery pack inside the bag. CBS News indicated that the battery pack went with an e-cigarette "vape" pen.
FAA Details Incidences of Battery Fires on Planes
According to an FAA report, between March 20, 1991, and February 1, 2019, there were 241 air/airport incidences involving lithium-ion and lithium-metal batteries carried as cargo or baggage. The list did not include three major incidences where lithium battery cargo shipments were implicated but not proven to be the source of the fire.
The report detailed an incident that occurred on January 28, 2019, when a spare battery in a passenger's carry-on bag caught fire in the boarding bridge in Austin, Texas. A flight attendant extinguished the fire with a bottle of water. In that case, the terminals of the batteries were not protected. The FAA recommends that the terminals on batteries not sealed in manufacturer packaging "should be covered with tape and placed in separate bags to prevent short circuits."
The incident before that occurred on January 11, 2019, on a flight going from Tucson, AZ to Salt Lake City, UT. Prior to takeoff, a passenger notified the flight attendant that a battery pack/charger in his carry-on bag was overheating. The attendant placed the device in water and then into a containment bag, and the flight returned to the gate to remove the device. No one was injured.
According to a U.S. Fire Administration report on e-cigarette vape battery safety, there were 195 separate incidences of explosion and fire involving e-cigarettes reported in U.S. media between January 2009 and December 31, 2016.
According to a later study published in 2018, the number of injuries from e-cigarette explosions and burn injuries has been underestimated. Researchers analyzed cross-sectional data from the U.S. Consumer Product Safety Commission's National Electronic Injury Surveillance System and found that between 2015 and 2017, there were an estimated 2,035 e-cigarette explosion and burn injuries.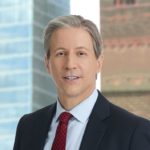 Exclusively focused on representing plaintiffs, especially in mass tort litigation, Eric Chaffin prides himself on providing unsurpassed professional legal services in pursuit of the specific goals of his clients and their families. Both his work and his cases have been featured in the national press, including on ABC's Good Morning America.